Health will publish a new, more detailed epidemiological report on the incidence of the coronavirus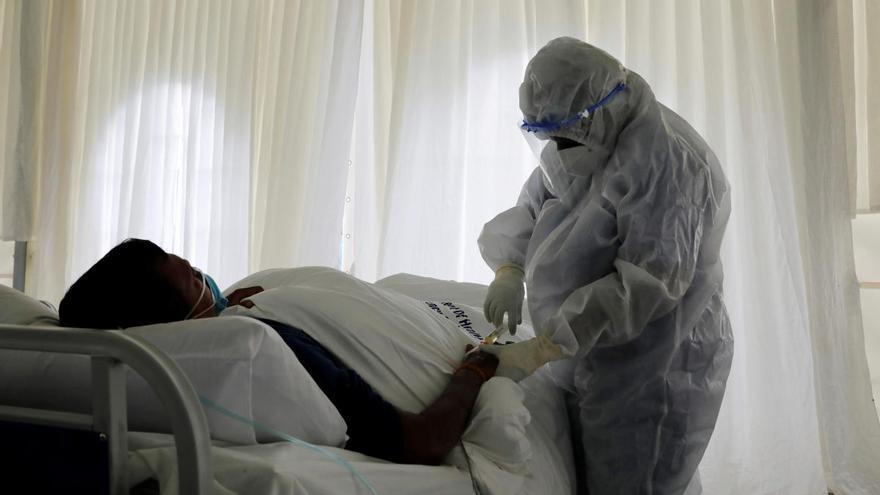 The Ministry of Health of the Government of the Canary Islands takes a further step in the transparency and accessibility of data related to the situation of the COVID-19 pandemic in the Archipelago by publishing lhe business days from Monday to Friday a new epidemiological report on the incidence of the coronavirus in the Islands. The daily report of the situation of Covid 19 in the Autonomous Community of the Canary Islands It can be consulted both in the Covid Information section of the Canarian Health Service website, and in the Health Information section of the Canary Islands Government's coronavirus page.
This new format includes five risk levels, each distinguished by a color in which each municipality is located. Thus, the minimum risk level is indicated by the color green, the low risk in sepia, the medium risk in orange, the high risk in red and the very high risk in purple.
In this way, data assigned with each color is offered as appropriate for each of these parameters: Accumulated Incidence (AI) at 14 days, AI at 14 days in people over 65 years, AI at 7 days, AI at 7 days for people over 65 years of age and the traceability percentage, which is the percentage of cases assigned to an outbreak through follow-up, excluding the index case.
This information It is offered broken down into three geographical levels: for the entire Autonomous Community, for each of the health areas and for each and every one of the municipalities.
The total number of cases detected in the 7 days and for each of those 7 days are also collected, by municipality. This information arises from the data accumulated up to 12 pm the previous day, aggregated by municipality of residence according to the health card.
The choice of these indicators is made based on the document Coordinated response actions to control the transmission of COVID-19, prepared by the Report on Alerts and Preparedness and Response Plans, approved by the Public Health Commission of the Interterritorial Council of the National Health System and agreed by the Plenary of the Interterritorial Council of the SNS.
This work seeks to propose common criteria for the interpretation of the basic indicators in the SNS to carry out an evaluation in each territory, aimed at detecting risk levels for the population and establishing alert levels that determine actions proportional to the level of risk of transmission of SARS-CoV-2 and adaptable according to the situation and context of each territory.
This new report will be published from 3:00 p.m. each working day from Monday to Friday and it will be available in the Covid-19 Information section, Epidemiological Reports, of the SCS website (www.gobiernodecanarias.org/sanidad/scs) and specifically