Health shows its intention to create an ELA unit in the Canary Islands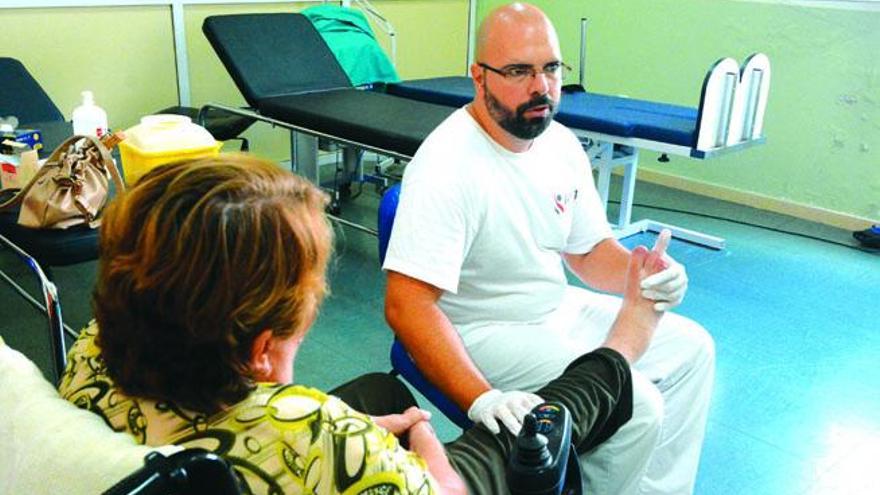 The Ministry of Health has informed the Deputy of the Common from his claim to create an Amyotrophic Lateral Sclerosis (ALS) Unit in the Canary Islands.
A statement from the Common Deputy informs that this entity had requested the Ministry of provision of more equipment that enhance the autonomy of the 120 patients in the Canary Islands.
According to this entity, the General Directorate of Assistance Programs of the Ministry of Health has responded to the request for a report made as well as the claims made by patients in the field of public health such as have cranes, wheelchairs, communicators and other necessary equipment to enjoy the greatest possible autonomy during the disease process.
It was also asked to know the degree of involvement that the Administration has in the basic needs and coverage of this group, for a better quality of life, as well as the type of measures that could be adopted to improve and alleviate the deficit they suffer in health services. speech therapy, physiotherapy or home care.
The Ministry of Health ensures that currently there are 120 registered patients with ALS diagnosis in the Canary Islands, for which there are multidisciplinary care teams in the 4 tertiary hospitals in the Archipelago.
He also points out that in the Canary Islands University Hospital "A multidisciplinary care team for patients with Amyotrophic Lateral Sclerosis (ALS) has been set up to coordinate efforts, appointments and set up an ALS Unit".
Patients with this disease are provided with multidisciplinary care with the participation of the Neurology, Pulmonology, Rehabilitation, Endocrinology-Nutrition and Palliative Care Services.
Health, according to the Common Deputy, reiterates that the Canary Islands have signed individual agreements with the Luzón Foundation, which opens important avenues of collaboration and that will be translated into concrete projects to give visibility to the disease, support the improvement of the quality of life of their patients and their caregivers, as well as promoting research on the disease.
The report ensures that the Neurology Service of the Hospital Universitario de Gran Canaria Doctor Negrín has increased the number of consultations for Multiple Sclerosis, and has implemented a multidisciplinary care project for patients with ALS, in which the Pulmonology Services are also involved. Rehabilitation, Endocrinology and Palliative Care Unit.