Health seeks to protect consumers in their online purchases | Society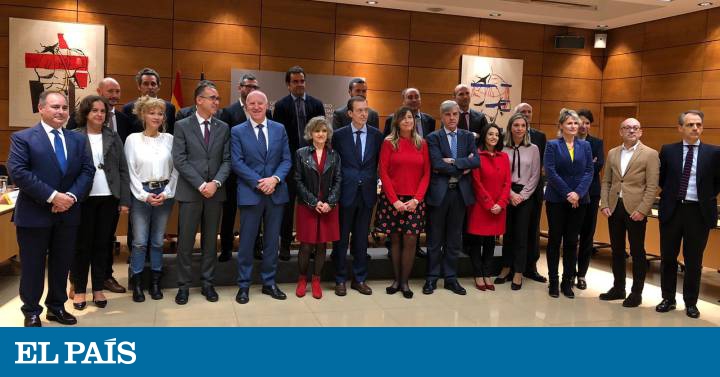 He Ministry of Health has proposed to the responsible of consumption of the autonomous communities the joint elaboration of a strategy of protection to the consumer centered in the internet shopping, which are becoming increasingly important, and the responsible consumption and sustainable. The last plan was in force in the 2006-2009 period, so the department considers that it is key to renew it and adapt it to the new consumption habits. This was explained this Thursday by the minister of the branch, Luisa Carcedo, at the press conference after the Sectorial Consumer Conference, which was not convened since 2012.
"We have agreed to recommend the development of a strategic framework for consumption that takes into account the new needs that the market demands, especially as regards the greater presence of consumption through the Internet," said Carcedo. "The consumer must be protected, but also has the responsibility of being responsible, that is, knowing that consuming has important consequences both in economic matters and in environmental and social sustainability."
The new work plan that will be prepared by the ministry and the different communities, planned for the period 2020-2024, should pay attention to the digitalization of the economy, the emergence of new forms of commercialization or the transformation of environmental and social aspects into values of market. "These aspects are going to require radical changes in the ways of managing a policy aimed at protecting consumers," said Carcedo. "It is about placing in a document all the consumption policies in which it is working and in which all administrations have responsibility and incorporating them from the consumer protection to this nine role that in the matter of consumption will have this one", has added.
Waiting for Brexit
Also, this Thursday's meeting has addressed the consequences of Brexit. "Whatever the departure, unilateral or agreed, we must be prepared," said the minister. "The exchange of products was taking place so far in the European framework and subject to common regulations. But from the moment the United Kingdom leaves the European Union, it will become a third country when it comes to evaluating and monitoring its products and services, "he added.
Carcedo has explained that the ministry You have enabled a space on your website in which it offers information on the changes that the exit of this country will involve to the interests of consumers and users, from the purchase of goods in companies originating in the United Kingdom to the service contract or the combined trips, without forgetting the healthcare or the roaming of telephone companies.