Health seeks covid-19 in 2,000 people in Lanzarote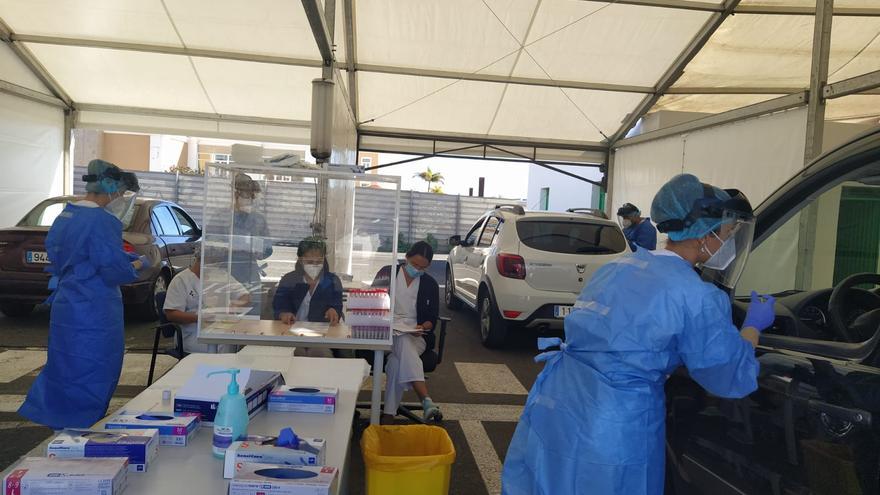 The Ministry of Health of the Government of the Canary Islands has begun this Saturday to carry out a screening looking for the coronavirus in a sample of 2,000 people on the island of Lanzarote, the autonomous department has informed in its account of the social network Twitter.
A team made up of health and non-health personnel is already working on carrying out PCR tests to detect the presence of covid-19. This device is made up of 13 nurses and 3 nursing assistants, in addition to 2 orderlies and 3 clerks.
Health searches residents of the Tinasoria and San Francisco Javier areas for the virus to isolate it and prevent the spread of the pandemic. During the day of this Saturday it is expected to be able to carry out PCR tests to approximately a thousand people.
The Ministry of Health of the Government of the Canary Islands announced this Friday that on Monday, November 9, it will initiate contact calls for cStart the fourth wave of the Sero-epidemiological Survey of the SARS-CoV-2 virus infection in Spain 'ENE-COVID'. A study launched by the Ministry of Health in collaboration with the Carlos III Health Institute and the National Institute of Statistics (INE) to better understand the characteristics of the COVID-19 pandemic in Spain.
The objectives of the fourth round are to estimate the current seroprevalence of antibodies for SARS-Cov2 in Spain, by autonomous communities and provinces, as well as by age and sex; to estimate the seroconversion rate, that is, of the presence of antibodies in the uninfected population during the first wave of the epidemic, to study the temporal evolution of the presence of detectable circulating antibodies and the factors associated with their persistence, especially their relationship with presence of symptoms.