Health repeats the El Hierro tests after obtaining 60 positives at once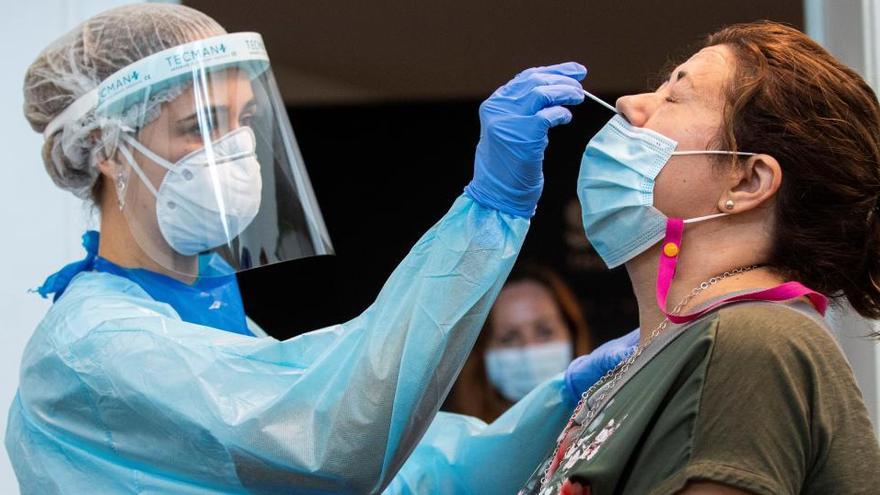 The Ministry of Health has decided to check in the Hospital Nuestra Señora de La Candelaria all samples for PCR tests collected on Tuesday in El Hierro, after suddenly detect 60 positives on that island, as many as the accumulated since the beginning of the pandemic (55).
In a statement, the Government of the Canary Islands points out that esa figure of 60 positives in one day in El Hierro is "unusual", so the analyzes will be repeated in Tenerife to rule out that the Valverde hospital case analysis system has a problem.
The Government of the Canary Islands also reports that throughout this last week 49 new outbreaks have been registered on the islands, of which 36 occurred in Tenerife, eight in Gran Canaria, three in Lanzarote and one in El Hierro. Those 49 outbreaks have affected 335 people, of which 30 have required hospital admission and four have died.
Twenty of the outbreaks have arisen in the work environment (two of them in the Hospital de La Candelaria), 18 are family-related, seven social, three of immigrants arrived by boat and one has been detected in a nursing home. In most work and social outbreaks there are ramifications to the family environment.
Likewise, most of the outbreaks have few associated cases, although there are four with more than 15 positives (all four in Tenerife). The two hospital outbreaks reported at the Nuestra Señora de Candelaria University Hospital affect eight people. One has five infected, one of whom has died, and has had a ramification within a family, while the other outbreak affects three non-health workers.
For its part, of the four outbreaks detected in the Insular-Maternal-Infant University Hospital Complex, two have already been closed and the other two remain inactive by not registering more associated cases.
1010832