Health reduces the souvenir dose by half if it is with Moderna's vaccine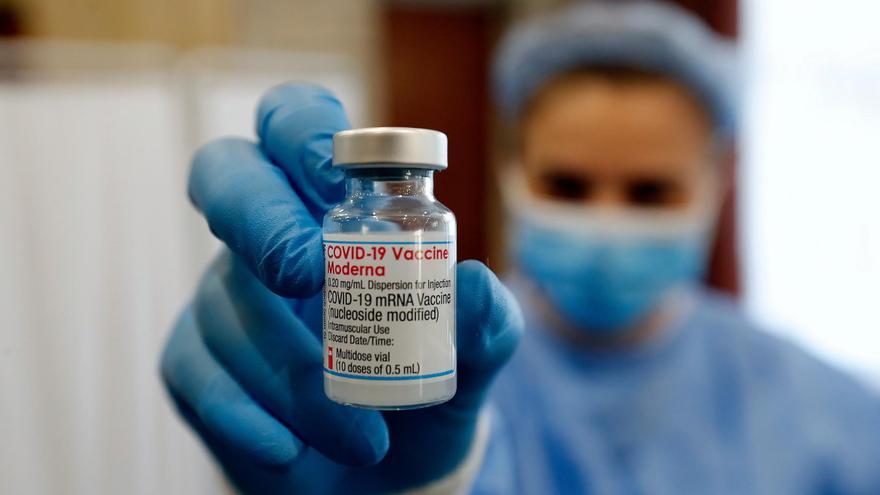 The third booster dose that will be given to those over 70 and those vaccinated with the single-dose serum of Janssen it will be of 0.25 ml in the case of Moderna, that is, half the usual dose, and 0.3 ml if it is Pfizer, the same amount that was used from the beginning.
This is stated in the modified Update 9 of the Vaccination Strategy against covid-19, which incorporates the latest Public Health Commission agreements to administer a booster dose with messenger RNA vaccines (Pfizer or Moderna) to those over 70, institutionalized and immunosuppressed elderly, and those vaccinated with Janssen.
In this way, Health endorses the recommendation of the European Medicines Agency (EMA), which was already in favor of the booster dose with Moderna was half of the one administered so far.
The update also makes it clear that due to the current epidemiological situation, and the predominant variants, "The use of the Janssen vaccine for primary vaccination is not recommended" (vaccination schedule necessary to consider a person immunized).