Health postpones the days of Domínguez with judges and prosecutors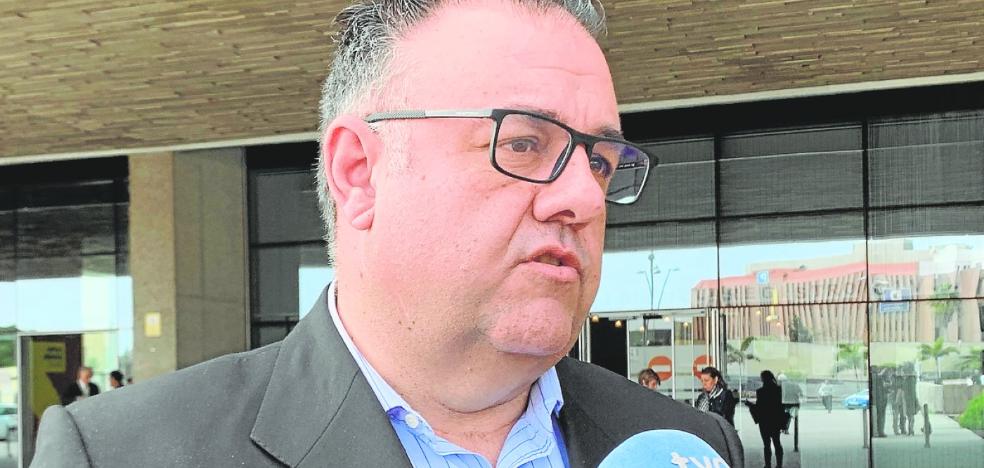 The president of Torres was also going to participate in the event. The announcement comes when the judge summons the defendants and witnesses
The Conference on Law and Research that were going to be held at the Santa Catalina hotel in the capital of Gran Canaria this September and that
They were going to meet with the director of the Canarian Health Service, Conrado Domínguezwith
Relevant figures of the judiciary and the Prosecutor's Office of the Canary Islands and at the national level have been
postponed December or early next year.
These days
had generated controversy in the judicial sphere itself and in the political field by appearing as one of the protagonists, with intervention in the opening, Conrado Domínguez, who is one of the three defendants in the
case Masks. Next to him was going to be the president of the Canary Islands, Ángel Víctor Torres, and with them judges and prosecutors.
From the
Canary Foundation Canary Islands Health Research Institute It was reported this Friday that the
conferences are delayed, without a specific dateand that are postponed "for organizational and agenda reasons".
On behalf of the organization, the
apologies to those summoned to participate and those who had confirmed their attendance and it is added: "We continue working with the purpose of resuming them between December and January, convinced that the objective of these planned work sessions will be of great interest to the research fabric of the archipelago".
The announcement comes when it has just become known, as this newspaper advanced, that
the court that instructs the Mascarillas case has just summoned the three defendants as investigators.
September 29
must appear, in addition to Conrado Domínguez,
the former director of Economic Resources for Health, Ana María Pérez, and the businessman Rayco González, sole administrator of RR7. This was the company to which Health paid four million euros for a million masks that were never delivered.
The Anti-Corruption Prosecutor appreciates signs of prevarication and influence peddling in the case of Domínguez and Pérezwhile attributing
businessmen the alleged crimes of aggravated fraud and money laundering.
On September 30, the commission agent and intermediary Samuel Machín and the three heads of Service from whom the prosecutor has already taken statements must appear as witnesses.
In that context,
the presence of Dominguez in the conference, also as co-organizer and speaker,
had generated a controversy which, according to the sources consulted, have resulted in the announcement of delaying the conference.