Health notifies 139 new cases of coronavirus and adds two deaths in Tenerife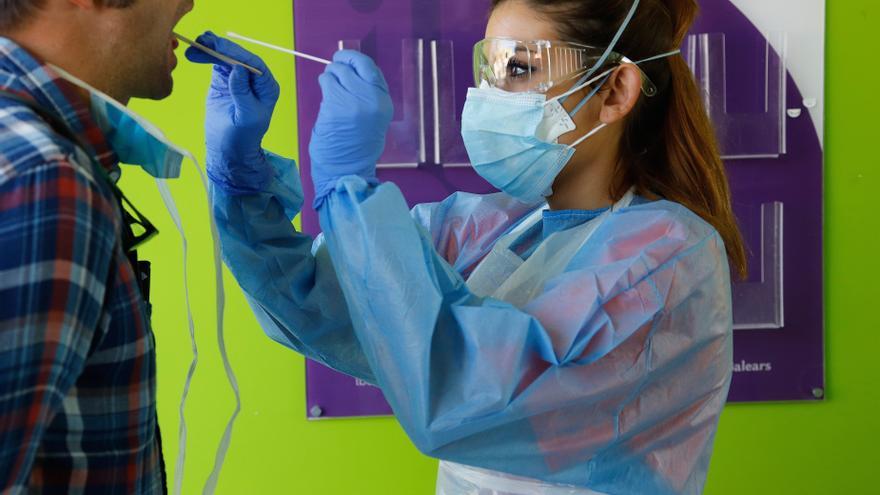 The Ministry of Health of the Government of the Canary Islands notifies 139 new cases of COVID-19 in the last 24 hours, which represents a cumulative of 20,002 since the beginning of the pandemic. It also records 4,019 active cases, of which 45 are admitted to Intensive Care Units (ICU) and 197 in Hospitalization. In addition, there have been 2 deaths in Tenerife: a 101-year-old woman and an 84-year-old man. The cumulative incidence at 7 days is in the Canary Islands at 35.71 cases per 100,000 inhabitants, while the cumulative incidence at 14 days is 77.97.
By islands, Gran Canaria it has 9,205 accumulated cases, of which 20 are new and it has 1,524 active; Tenerife, with 8,185 accumulated cases, it adds 108 new cases and 2,601 active ones; Lanzarote it has 1,368 accumulated cases, 6 new cases and 58 active ones; Fuerteventura it has 865 accumulated cases, 4 new and 61 active; La Palma it does not add cases, so the accumulated figure remains at 210 and 10 assets. La Gomera it remains with 101 accumulated, by not registering new cases in the last hours and its assets stand at 6. El Hierro add 1 new case, so the accumulated are 68 and the assets, 1.
To date, a total of 558,809 PCR tests, of which 3,704 were performed yesterday.