Health launches the campaign "I get vaccinated safe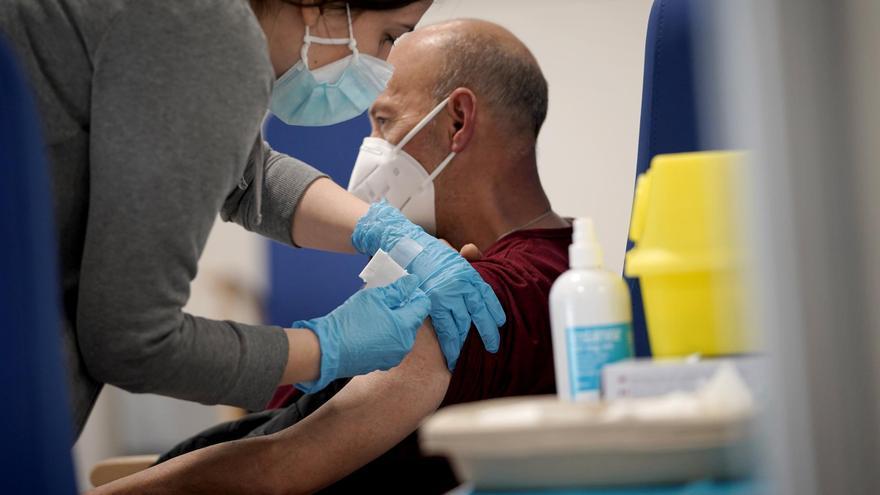 The Ministry of Health launches the campaign this Friday "I get vaccinated for sure" to raise awareness among the population and influence the safety of vaccines, whose acceptance among citizens continues to be very high.
The Secretary of State for Health, Silvia Calzón, has announced this campaign on vaccines that, as she stressed, "Without any doubt, they place us on a horizon of hope to save our health after such a hard year."
Vaccination in Spain is progressing at a good pace, and according to Calzón, the latest events with AstraZeneca Y Janssen they have not had an impact on the number of citizens who refuse to be vaccinated.
Apart from the fact that some day, from time to time, some community has commented that they noticed some rejection, in the plenary session of the Interterritorial on Wednesday all the autonomies commented that the acceptance "is very high, whatever the brand," Calzón stressed.
Spain, he added, is a country that has always recognized its safety and importance to save lives and "this is not being an exception with the covid, on the contrary, we detected a tremendous demand, from groups that ask when they are going to be vaccinated."
The Spanish health authorities are waiting for the opinion of the European Medicines Agency (EMA) about the Janssen vaccine for the study of rare thrombi.
While this decision is being made, about 150,000 doses of this serum -which only requires a puncture and is intended to immunize as a priority the 70 to 79-year-old group- are still stored awaiting their possible distribution among the autonomous communities.
Also, last Thursday, the immunization strategy was revised so that the AstraZeneca vaccine is administered to those over 60, compared to the previous criterion of puncturing groups up to 55 years of age. Since that day, 590,000 serums from the Anglo-Swedish pharmaceutical company have been administered to people aged 60 to 69 years.
Total, 2.9 million Spaniards are vaccinated with this serum, but waiting to know if they receive the second dose or not are around two million, under 60 years.
In Spain, a dozen cases of thrombi that could be related to the administration of the vaccine are studied.