Health investigates the vaccination of the councilor for the La Palma area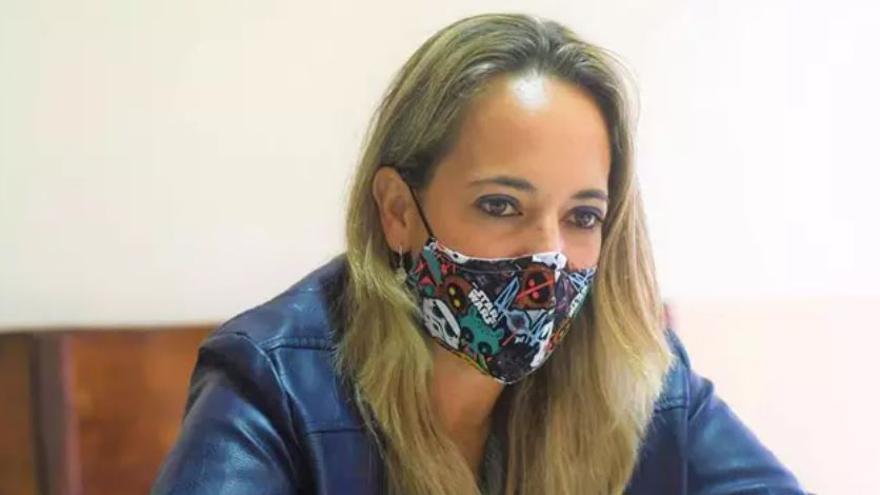 The Ministry of Health of the Government of the Canary Islands, in relation to vaccination of Minister of Health of the Cabildo de La Palma, Susana Machín, has started an information gathering process in which the following is progressing:
In the first place, it indicates that the aforementioned counselor Susana Machín was not on the vaccination list received by the Canary Islands Health Service referred to Our Lady of Los Dolores Social Health Center dated December 23. This point has been accredited by reports from the Director of the Health Area of ​​La Palma, as well as by the IT area of ​​the Ministry of Health, which is responsible for documenting this vaccination process.
On the other hand, the counselor was included in the vaccination process by express order of the medical director of the Social Health Center Hospital Nuestra Señora de los Dolores, a center dependent on the Cabildo de La Palma. In this sense, the medical director of this entity indicates in a report sent to the SCS that "in the lists of personnel who should receive the vaccination, which were initially sent to the Canary Islands Health Service, the administrative personnel that sent them did not include some people who they should be on the list, but they did not belong to the center's staff. However, this medical direction was given instructions to include them in the staff to be vaccinated, when it was carried out by the staff of the Canary Islands Service. Health that traveled to our center ".
The medical director justifies his decision in his report, alluding to the fact that "in the Vaccination Strategy against COVID-19 in Spain it establishes that the first priority group for vaccination is that of residents and health and social health personnel who work in nursing homes; further specifying that all the people who work in these centers, including those who perform other functions different from the provision of health services are included in this category ".
In the case of the counselor, and always citing the medical director's report, "Ms. Susana Machín Rodríguez was also included, since she goes to our center where she has an office daily, interacting with patients, family members and with the rest of the workers in a way keep going".