Health has vaccinated 39,339 people in groups 1 and 2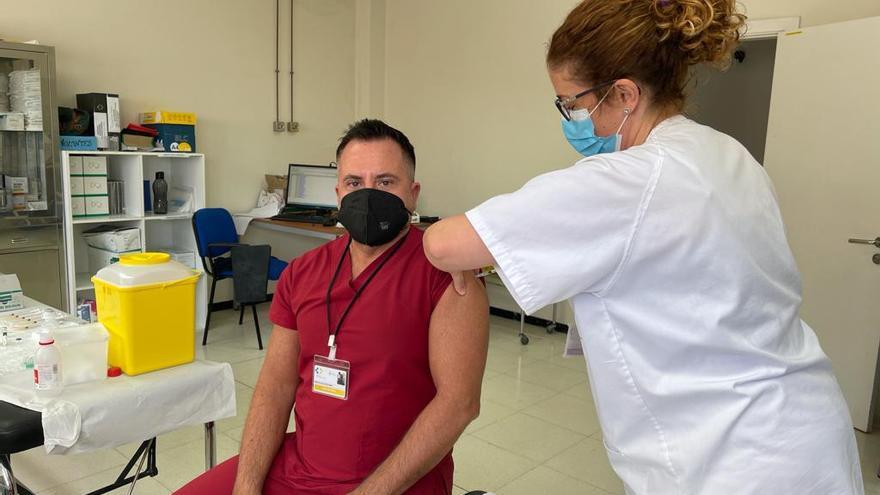 The Ministry of Health of the Canary Islands Government has already administered 39,335 vaccines against COVID-19, of the 44,040 received to date, which represents the 89.31 percent of the total doses received. These figures include those inoculated to users and workers of the social health centers that have already concluded with the first dose and to the staff of the Canary Islands Health Service (SCS) that make up group 2 of the Vaccination Strategy against COVID-19 in Spain.
Vaccination with the first dose of group 1, made up of 17,086 users and workers of social health centers, it was completed last Thursday, reaching a vaccination rate of 97.87 percent.
Once this round of administration of first doses has been completed, tomorrow, Sunday, the 17th, all the islands will begin to administer the second dose to the people who make up group 1 and who received the first at the end of December, since tomorrow will be 21 days from the first inoculation.
From the SCS it is ensured that the vaccines are guaranteed to be able to undertake the process of administering the second dose to the entire group 1 vaccination.
Regarding the coverage in the group 2, that of the SCS professionals, until yesterday Friday 22,526 of the 32,000 people that make up the target population had been vaccinated, that is, 70.39 percent of the total. The target population is still vaccinated in this group, but due to the high vaccination rates registered to date, it is estimated that the rate of contraindication or rejection of the vaccine is very low among this group.
Therefore, only yesterday, Friday, January 15, were they administered in all Canary Islands 5,593 vaccines against COVID-19 among people that make up group II. The vaccination of this group began with those who work on the front line of coronavirus care and has already been extended to all workers in the public health service.