Health does not authorize the act of the Battle of Las Palmas planned by the Casa de Colón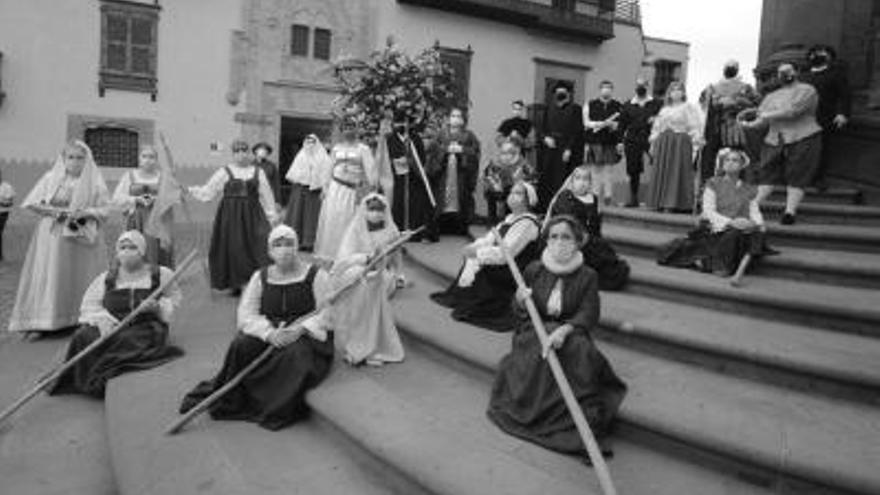 The Ministry of Health of the Government of the Canary Islands has declined the authorization of the celebration of the theatrical representation with controlled public attendance that was going to take place on Saturday, November 14, organized by the Casa de Colón, in the Plazoleta de los Álamos, in Vegueta.
Early in the afternoon today Friday, 24 hours before the performance of the act inspired by Francis Drake's attack and attempt to conquer Las Palmas de Gran Canaria that occurred in 1595, the disavowal was officially communicated, which the aforementioned American museum had processed fourteen days ago before the General Directorate of the Canary Islands Health Service of the Government of the Canary Islands.
The aforementioned representation with which it was intended to celebrate the 425th anniversary of the aforementioned historical event, was raised with a controlled presence of the public who would enjoy the event seated in chairs and complying with the recommended distancing regulations. Two one-hour sessions were to be held, attended by 90 people per function. Tickets for the free event were sold out since their distribution was activated last Tuesday.
The initiative 'The battle of Las Palmas. Letter to the king ' it has been suspended for Saturday, but postponed until further notice. The Casa de Colón, organizing entity, and the collectives El Ómnibus: Teatro del Pueblo, the Association for the Disclosure of the History of the Canary Islands (ADHICA) of Santa Brígida and the Custodios Atlantis association that collaborated in the stage performance directed by the historian Fernando Becerra, had been preparing for months this show in which about thirty people of different ages were going to take part, and which contemplated the interpretation of various musical pieces and dances of the time.
The feat of the Battle of Las Palmas, which included even Lope de Vega in his 'Dragontea' as Cairasco de Figueroa did in his 'Militant Temple', inspired this representation directed by Becerra, also author of the piece, from texts by Viera y Clavijo, Néstor Álamo and Manuel Lobo, whose direction and dramaturgy also included the collaboration of Adrián Santana