Health could start vaccinating group III if new doses arrive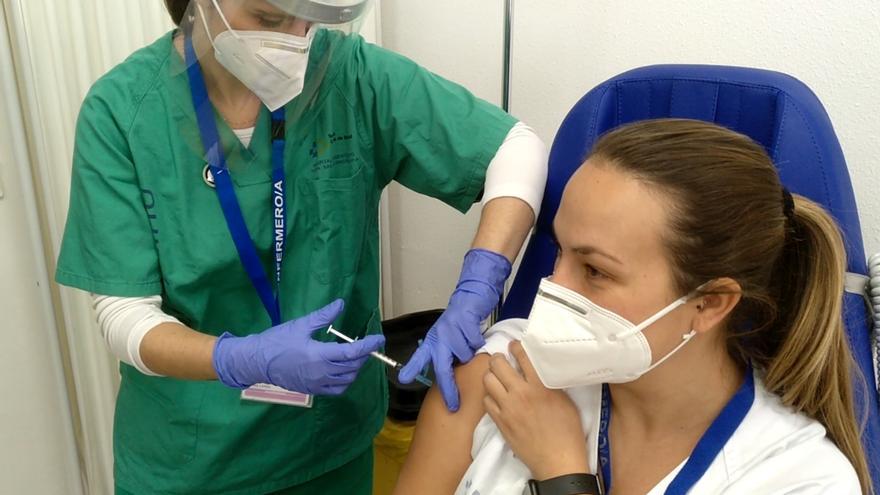 The Ministry of Health of the Government of the Canary Islands announced this Tuesday that is in a position to start vaccination against Covid-19 in group III of the national strategy, those people large dependents residing in their homes, as long as necessary supplies are guaranteed for it.
The regional department The vaccination of residents and staff of the social and health centers has already been completed and it has reached "high coverage" in the second of the groups -health personnel-, which is why it is ready to start inoculating the doses in group III, he explained in a statement.
The rate of vaccination, which has reached 6,000 daily doses administered in the Islands, is directly related to the supplies received from the Ministry of Health, hence the Ministry request compliance by pharmaceutical laboratories with the commitments acquired with the European Union on production to continue with the immunization of the population and achieve the planned coverage.
This Monday, it was known that The Canary Islands had supplied 105% of the vaccines that have reached it, thanks to the fact that it has managed to extract a sixth dose from the vial of five, as indicated in the Pfizer vaccine technical sheet in the last hours.
The forecast is to start, as soon as possible and provided that the necessary supplies are guaranteed, the immunization of group III, made up of large dependents who receive care in their homes, with which the first stage of the strategy would end.
15,250 new vaccines
The Canary Islands received this Monday a total of 15,250 vaccines from Pfizer-BioNTech Cominarty with which the SCS vaccination plan is continued, Health has added.
Likewise, group 1 vaccination has one hundred percent coverage in the first dose and group 2 (SCS staff) has already vaccinated 30,359 professionals.
In view of the production problems in the Pfizer laboratories, the Ministry of Health has reorganized its planned vaccination plan to give priority to the administration of second doses in the social and health sector and subsequently continue with the vaccination of group 2 and 3 personnel.