Health 'closes' Tenerife for 15 days to prevent the spread of Covid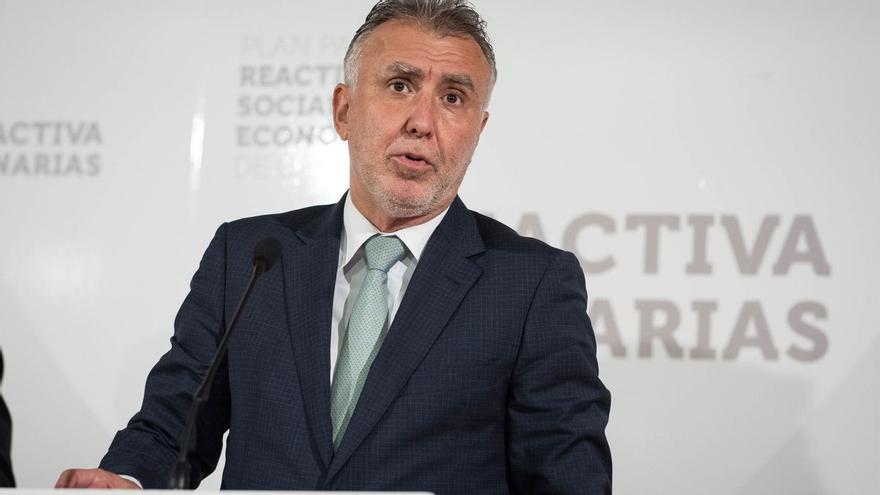 The Government of the Canary Islands has announced this Wednesday new measures to stop the advance of Covid-19 on the island of Tenerife. The president of the Canary Islands, Ángel Víctor Torres, has reported that Tenerife will be closed for the next 15 days, both for entries and exits. Torres has also announced that the curfew is being brought forward at 10:00 p.m. and meetings are restricted to six people.
It has also reported that the curfew is being brought forward at 10:00 p.m. and Christmas meals are restricted to six people. These measures have been taken after the daily data of new cases has tripled since last September, according to the president of the regional Executive.
Torres advanced that in September there were 90 cases a day, in October it went to 125 cases, in November it increased to 180 cases while in December the daily average has reached 256 cases for three days.
This has been announced by the President of the Canary Islands, Angel Victor Torres, after an extraordinary Governing Council meeting in which a set of "tough" measures have been approved that will come into force next Friday at 24:00 on the island of Tenerife and will be in effect for the next fifteen days.
Torres has added that the capacity per plant is reduced to 33% in the malls, the activity is suspended within bars and restaurants and the departure of residents of the senior centers. Sports activities and the occupation of restaurant businesses also suffer restrictions.
Likewise, the leader of the regional Executive indicates that the activity in the catering businesses are suspended in the interior while in the case of the terraces the capacity may not exceed 50% "and only those who are living together can share a table."
One of the toughest measures announced by Torres refers to visits to centers and nursing homes for the elderly, as well as to hospitals, which are totally suspended except "serious", pregnant or minors. In addition, users of senior centers will not be able to leave the resort during these dates either.
The Prime Minister argues that the next two weeks are the "most mobile" on the island, as a result of Christmas shopping, visits to family or friends, so he trusts that these new limitations will "bend the curve" .