Health closes 40 outbreaks of Covid in the last week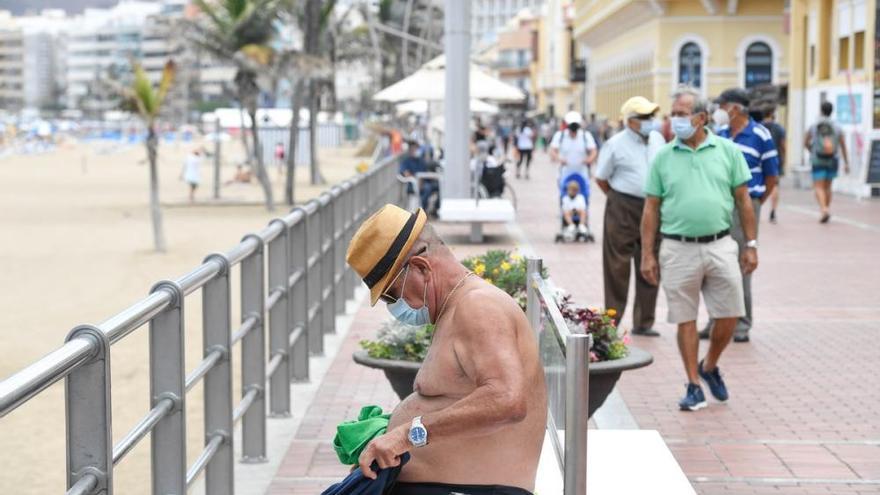 The Ministry of Health of the Government of the Canary Islands has notified this Thursday that In the last week, 40 outbreaks have been closed on the islands of coronavirus after no new associated cases were detected, although there are still 89 active on the seven islands, most of them on Gran Canaria.
As reported by Health in a statement, this Thursday's data update reflects the existence of 48 new shoots that are added to the 41 that are still open and in follow-up.
Of the new shoots, 31 affect Gran Canaria, six to Tenerife, four to Fuerteventura, three to Lanzarote, three to La Gomera and one to La Palma, has detailed the Ministry of Health.
For his part, he highlighted that the Accumulated Incidence at 14 days in the Canary Islands is the lowest in the country, with 107.83 cases per 100,000 inhabitants, ahead of Valencia (107.9) and far from the territories with the highest indices. While the Accumulated Incidence after seven days stands at 51.73 cases per 100,000 inhabitants at this time.
With the aim of containing the curve throughout the Archipelago last Friday restrictive measures were applied, marked by the red traffic light that were activated on Saturday, September 26 to the islands of Tenerife (for at least 15 days), La Gomera (for at least 15 days), Fuerteventura (for a week) and Gran Canaria (for 15 more days). The rest of the islands are on a green traffic light.
Health recalls that on the islands with a red traffic light, events or mass events will not be allowed, understanding as such those of more than 10 people, with the exception of the celebration of ordinary scheduled public cultural activity.
In hotel, restaurant and terrace establishments, as well as in beach bars and restaurants, a closing time is established at 00:00 a.m. maximum, no new customers can be admitted after 23:00. In addition, non-occupational day centers will be closed to use.