Health clarifies: the mask is still mandatory on planes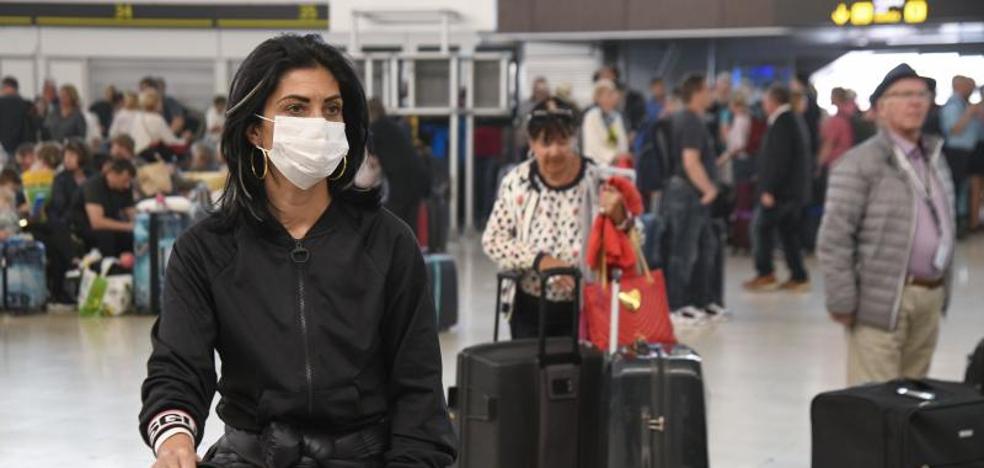 Its use is no longer mandatory at airports but remains inside public transport such as planes, buses or trains
The
mask is still mandatory on planes. This has been confirmed by Health after the
confusion generated by the statements of Raquel SánchezMinister of Transport, Mobility and Urban Agenda, during her speech this Thursday at the Extraordinary Plenary Session of the Congress of Deputies.
In his speech, Ramos explained that the new royal decree that he defends in the Lower House "will eliminate the mandatory application of the operating guidelines linked to the pandemic at airports", so they would become "recommendations". He was referring in any case to the
use of masks in airports, temperature taking and safety distance in the queues of the controls carried out at national airports.
The minister did not refer to the use of masks on planes, something that, as they have clarified from Health, will continue to be mandatory, at least for now.
The rule not only applies to aircraft, but also toaffects the rest of public transport such as buses, boats or trains. Regarding access to the premises related to said public transport -airports, platforms, stations-, the mask is not mandatory, although its use is recommended.
What Ramos announced does not change what is already contemplated in the current regulation, which could explain the confusion generated after his intervention. In the decree approved on April 20, which ended the mandatory use of masks indoors,
The Government decided to maintain the mandatory use of masks in public transport.
Portugal removes the mask from planes

In May, the European Aviation Safety Agency and the European Center for Disease Prevention and Control declared that they did not see the need to make the use of masks mandatory inside European Union aircraft, although the Ministry of Health ruled out adopting that measure for the moment, although from Health they recalled this Thursday that the way is to continue eliminating obstacles and enhance the competitiveness of the sector.
Indeed, the Government of
Portugal has decided this Thursday to withdraw the mandatory use of the mask in public, air and taxi transport, as well as in pharmacies, although it will remain in health centers and nursing homes.
The measure was approved by the Council of Ministers, after verifying that the
"favorable evolution" of the pandemic in the countrywith a "stable" trend in the number of cases, as announced at a press conference by the Portuguese Minister of Health, Marta Temido, and reported by the Efe agency.