Health carried out 2,800 telephone consultations and 580 palliative care home visits during the pandemic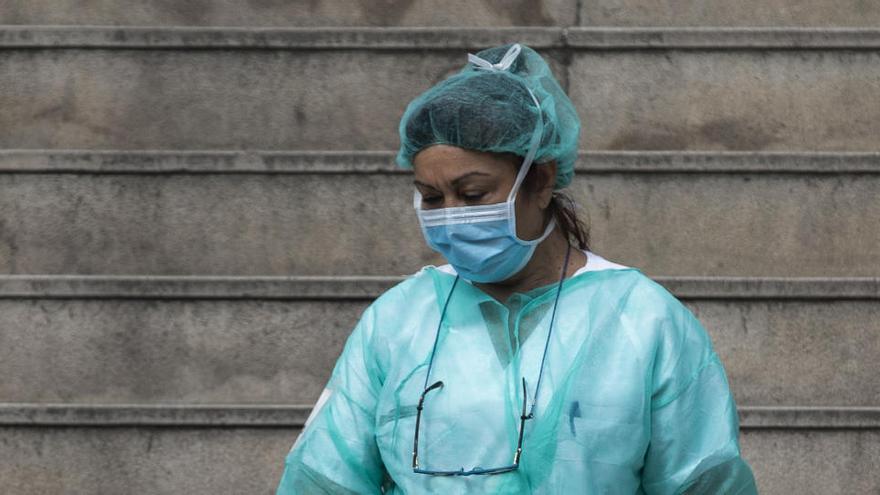 The Ministry of Health, through the General Directorate of Assistance Programs, quickly and appropriately adapted the care of the palliative care teams and units during the pandemic caused by COVID-19. In the first two periods of confinement, the support and palliative care resources made 2,800 telephone consultations, and each patient received at least two telephone consultations. This was complemented with 580 home visits and around 200 admissions to the Palliative Care units.
After reaching a consensus of the professionals, appropriate recommendations were established to maintain care for people who require palliative care. Among the lines marked are the strengthening of the telephone consultation, as well as the consultation in the unit or at home, depending on the severity of each situation. In addition, if necessary, family support is encouraged, as far as possible, in the last stage of life.
The actions that are carried out in the Canary Islands are in line with the organizations and care models that support and palliative care units have adopted internationally.
World Palliative Care Day
The World Alliance for Palliative Care annually commemorates World Palliative Care Day on the second Saturday in October. This year the slogan "My care, My comfort" has been chosen to promote that patients, relatives, professionals and society in general continue to claim the right to receive quality support and palliative care, and within universal health coverage.
Palliative care tries to respond to the needs of both people who have an advanced and terminal illness and their families. It is a care focused on the human being, aimed at reducing the deterioration of the quality of life and suffering caused by the disease. The care is maintained until the last day of life, with care that provides the absence of physical suffering and emotional and spiritual support to the patient and the family, according to their personal values.
The Canary Islands has a long tradition of palliative care with the presence of care units in hospitals, and in various cases, also with care at home. This has been reflected in the Canary Islands Palliative Care Strategy developed by the Ministry of Health. This strategy favors an improvement and expansion of resources for supportive and palliative care, and promotes the development and updating of the different clinical guidelines that ensure quality of care.