Health begins the vaccination of young people over 12 years old residing in the non-capital islands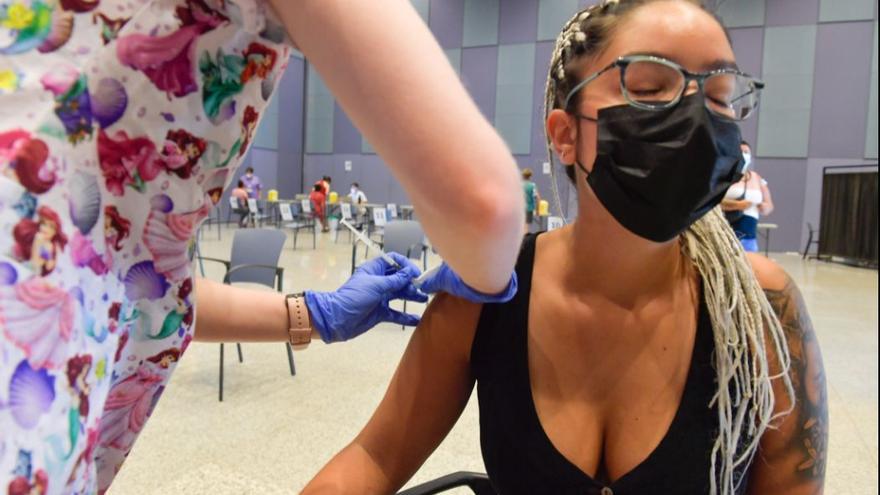 The Ministry of Health of the Canary Islands Government starts today Monday, July 26, the vaccination process against the COVID-19 of the residents of the non-capital islands over 12 years of age.
In La Palma Y El Hierro Vaccinations without appointment will be enabled at certain times and points on both islands in El Hierro young people will be cited by their respective health centers, while residents in Lanzarote Y Fuerteventura They will have to make an appointment by calling the authorized numbers.
Island vaccination
Residents in Lanzarote 12 years or more will be cited by Primary Care of the Health Services Management of the island.
In FuerteventuraYou can request an appointment by calling 928 423 516 enabled to manage agendas.
Residents in La Palma People over 12 years of age can be vaccinated without prior appointment from Monday to Friday from 12.30 to 13.45 both in the Municipal Pavilion of El Paso and in the Roberto Rodríguez Estrello Pavilion in Santa Cruz de La Palma.
In La Gomera, the appointment for the vaccination of young people over 12 years old will be made by the Health Services Management.
Finally, residents in El Hierro They can go without an appointment to the vaccination point installed in the Hospital Nuestra Señora de los Reyes from 09:00 to 13:30 from Monday to Friday.