Health begins on Monday the Covid vaccination of first-line health personnel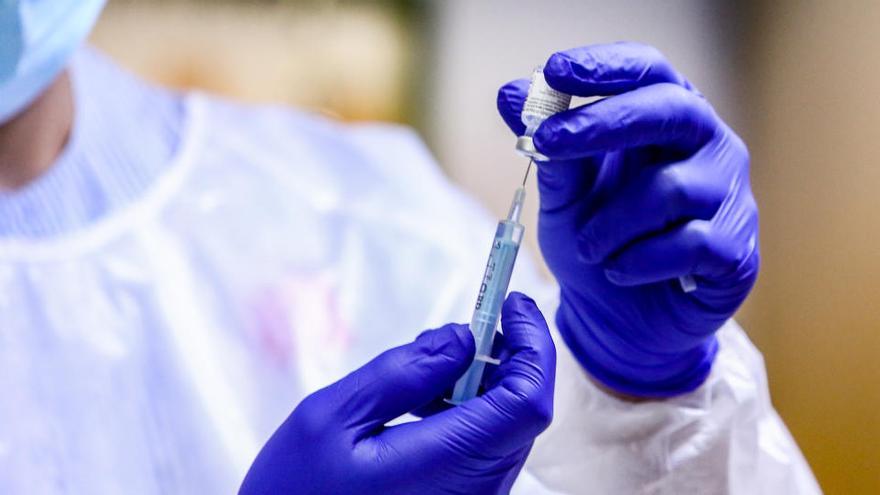 The Ministry of Health of the Government of the Canary Islands announced this Friday that From next Monday, January 11, the vaccination of health personnel who is on the front line will begin attention to Covid-19 -both Primary Care and Hospital Care- and that is part of the second group of the National Vaccination Strategy in Spain.
In this way, the Canary Islands continues to advance in this vaccination process since it is finalizing the first phase in which the vaccine was supplied to workers and residents of social health centers of the Archipelago, which they hope to conclude next Thursday, January 14, in those islands with the largest population size.
As highlighted by Health in a statement, in Lanzarote, Fuerteventura and La Palma the target group of the social health centers has already been vaccinated, so they have already started the vaccination of health professionals.
655 nurses trained for vaccination
In total, until today, 655 nurses have been trained from the Canary Islands Health Service that usually work in the Primary and Specialized Care vaccination services to provide the vaccines. Of the total, 545 are responsible for vaccination of Primary Care, who in turn will train their respective teams at the health centers, and the rest are Specialized Care nurses.
In addition, the School of Health and Social Services of the Canary Islands begins a course on the 14th, open to doctors and nurses, on the administration of the vaccine from both Pfizer and Moderna, since it already has been approved by the European Medicines Agency.
The training that the nursing teams are receiving aims to know the specific characteristics of distribution, conservation and preparation of the new vaccines against Covid-19 that are authorized and, on the other hand, a training reinforcement on a common practice for this healthcare group of the vaccination process: assessment of the patient, preparation of the necessary material, management of the vaccine stock, administration of vaccines, vaccination record, notification of adverse reactions and management of such situations.
Immunity to the disease will arrive seven days after the second dose of the vaccine is received, 21 days after the first dose is received. From Health they remember that until the herd immunity, we must continue to take extreme security measures since the immunized person could transport and spread the virus.