Health asks the CCAA to maintain restrictions to prevent the spread of new variants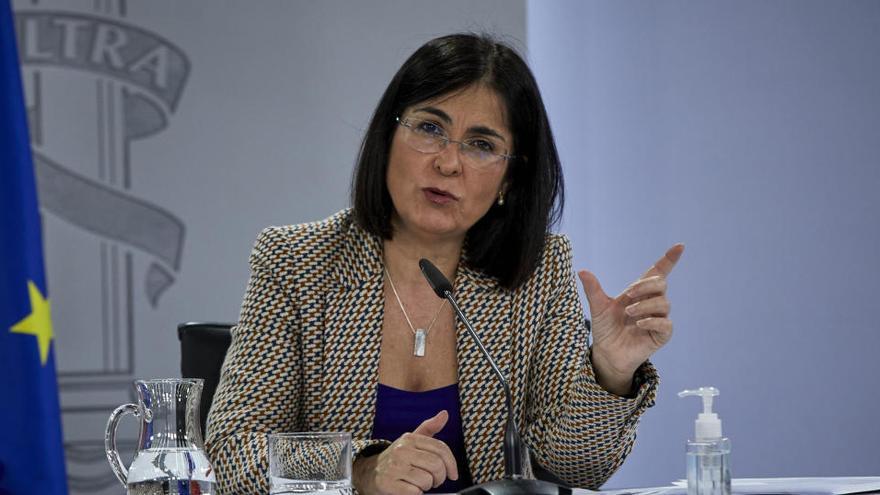 The Minister of Health, Carolina Darias, has indicated that the Government remains "vigilant" before the new variants of the Covid-19, Therefore, he has asked the CCAA for their collaboration so that keep the restrictive measures with the aim of reducing the possible impact they may have.
"I trust in the good work of the autonomous communities, in the responsibility they have had and are having in the face of the pandemic. (…) We already know more and more about this virus, we are at the beginning of the end to control it, and, therefore, maximum precaution and a call to maintain strict measures, which we know are tough but effective, "the minister explained in an interview in the 'Special Vaccines. Science in the face of COVID 'organized by RNE, collected by Europa Press.
The minister has stated that the Government is "concerned" and "vigilant", and that, although the data show that the trend is downward, the path is to be below 50 accumulated incidence cases at 14 days. A data that is very far from the one given yesterday, located at 630.
"We still have a lot left", therefore, in his opinion, "it is essential that the autonomous communities continue to maintain restrictive measures", measures that he considers that every time they are set they are applied with "more microsurgery", in reference to those that they have a greater incidence in the descent of the curve. In addition, it has also requested "maximum vigilance regarding the variants that we already know are circulating."
In Spain, 550 cases of the British variant have already been reported, two of the South African and one of the Brazilian, said Darias, who recalled that the British variant, according to current scientific evidence, seems to be more contagious and could even be more virulent.