Health and communities will agree to increase the capacity of sporting events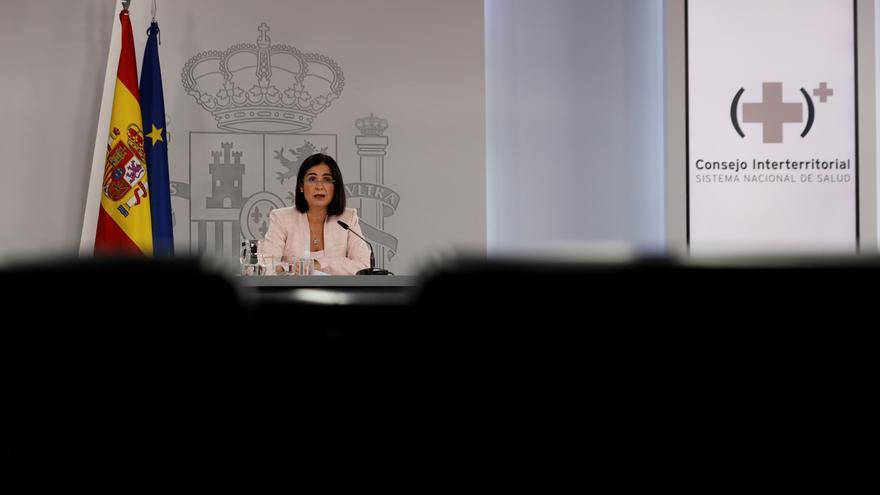 The Ministry of Health and the communities will expand this Wednesday the capacity of major sporting events, currently set at 60 percent in open areas and 40 percent in closed areas, and that could be 100% if the proposal that Andalusia will launch is successful.
They will do it in a new meeting of the Interterritorial Council of the National Health System, in which the Minister of Health, Carolina Darias, and the directors have as the only point on the agenda to review the maximums that they set on September 1 and that will be in effect until Thursday.
Health and communities agreed to return the public to major sports competitions in mid-August on the occasion of the boot of the Soccer League as long as 40% of the capacity is not exceeded in open-air venues and 30% if they were closed.
Before the good evolution of the epidemiological situation and just after 70% vaccination coverage, at the beginning of the month they agreed to expand the percentages to 60 to 40%, respectively; It was a common and minimum framework, so that each community could establish its percentages as long as they did not exceed those agreed.
For now, it is not known what the Ministry's proposal will be, which in a draft that has been sent to the communities does not specify the new figures, although it does maintain other restrictions such as the mandatory use of the mask, the prohibition of eating, drinking and smoking or the staggered access of the public.
From Andalusia, 100% of the capacity will be raised in sports stadiums. "This is how I will propose it so that a consensus can be reached ", said the counselor, Jesús Aguirre, who considers that when normality is reached, it should be" for everyone, including soccer or basketball stadiums ", always using the mask, with the necessary hygiene measures and the safety distance.
Although, the Valencian president, Ximo Puig, Ten new measures to reduce restrictions derived from the pandemic have already advanced, among them the suppression of the maximum number of people attending mass sporting events, although always keeping one seat away in the same row in the case of fixed seats or 1.5 meters apart if they are not, except for groups of coexistence.
Same in Castilla la Mancha, that on Friday he returned to normal in terms of hours and indoor capacity, except for the use of a mask that is maintained as established by law; There, sporting events are held without a limit of the public, who must remain seated.