Health and communities debate today the return of the public to the stadiums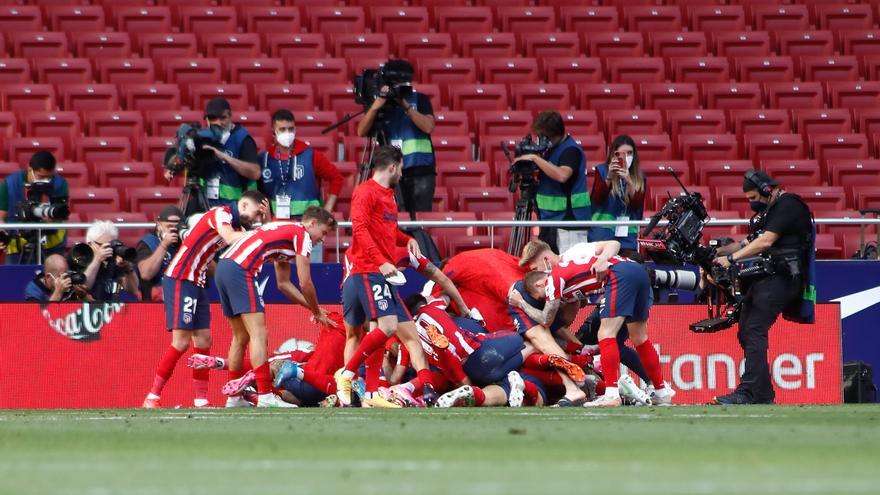 The Ministry of Health and the communities will seek this afternoon to unite limitations that will mark the return of the public to sporting events multitudinous, among them the Soccer League, which will start in less than two weeks when the wake of the fifth wave of the pandemic of the Covid-19.
They will do so in a new meeting of the Interterritorial Council of the National Health System a week after the Minister of Health and the councilors agreed to create a working group to define, depending on the accumulated incidence, the capacity and other restrictions in the return of fans to stadiums and pavilions.
While waiting to know what the position of each of them will be, the idea is establish "common and minimum" measures to make these spaces safe throughout the territory, according to EFE sources of Health, since the competition over the capacity is of the communities and not all of them bear the same pressure from the virus.
It was at the end of June when an extraordinary Council of Ministers gave the green light to a royal decree that abolished article 15.2 of the law on urgent prevention, containment and coordination measures to face the pandemic approved in March.
Which supposed return control of the league and ACB capacity to the communities that, as a result of the pandemic, it had been delegated to the Higher Sports Council.
So, the Minister of Health, Carolina Darias, announced that normalcy would return to football stadiums and basketball halls for the next season by allowing the assistance of fans, although always subject to preventive measures such as the use of a mask when the safety distance cannot be maintained.
By that time the incidence was barely touching 90 cases, but the explosion of the fifth wave causes the meeting of the Interterritorial to take place with rates of 700 and without the peak of hospitalizations has yet been reached.