Health acquires a digital mammograph with tomosynthesis for the Telde CAE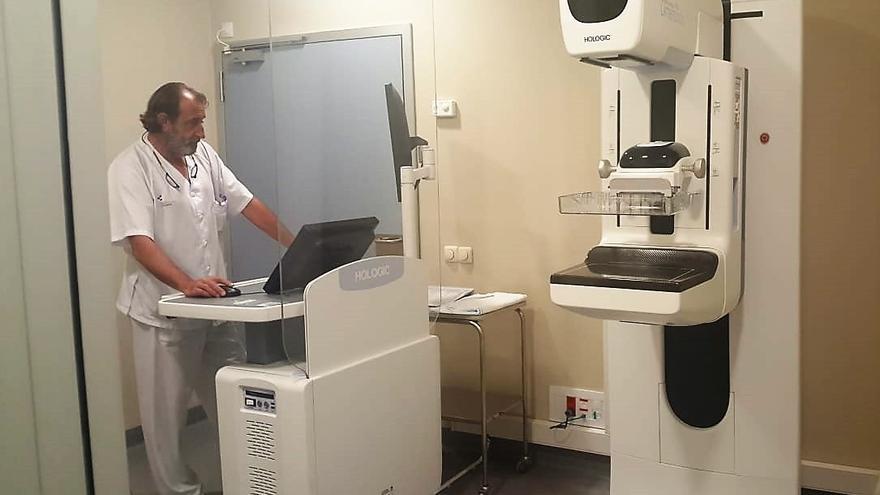 The Canary Islands Health Service, dependent on the Ministry of Health, has finalized the procedure for hiring a digital mammography equipment with tomosynthesis for the Breast Cancer Early Diagnosis Program, which will be located in a unit of the Telde Specialized Attention Center (CAE), in Gran Canaria.
The contracting body is the General Directorate of Economic Resources of the SCS, which has processed the file by open adjudication procedure. The Base tender budget amounted to 297,670 euros and is 85% co-financed by the European Regional Development Fund (ERDF), within the Canary Islands Operational Program 2014-2020.
With the acquisition and installation of this new equipment, the radiological staffing of the Telde CAE Unit is improved, which has a digital mammograph 90% destined to attend women between 50-69 years mentioned for mammographic examination within the Program for Early Diagnosis of Breast Cancer.
The new device will replace the current mammography machine and will have tomosynthesis, an evolution of digital mammography from which multiple planes are obtained and allows greater detection and better characterization of breast lesions.
This diagnostic improvement will prevent women from the CAE de Telde reference area who need to undergo this technique from traveling to the Juan XXIII Unit located in the city of Las Palmas de Gran Canaria.