"He was surprised not to receive the usual visit from the president"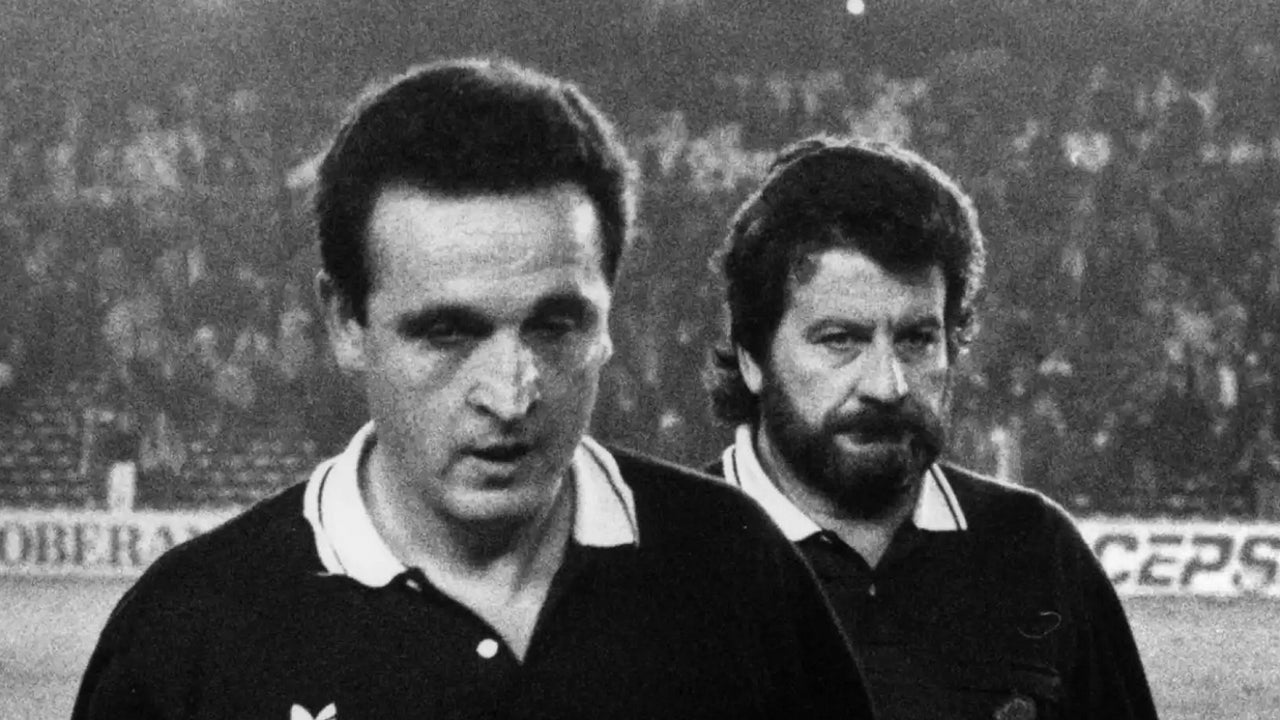 The reports of the son of Rodriguez Negreira to the Fútbol Club Barcelona that mark out the judicial summary sometimes go beyond mere technical notes to delve into recommendations of uses and customs to maintain a good relationship with the arbitration group. Some notes that Javier Enriquez He carried out while his father, José María Enríquez Negreira, was vice president of the Technical Committee of Referees (CTA) -while, between 2001 and 2018, he received seven million euros from Barça for alleged verbal advice that Justice is now investigating-.
Negreira's son (who, unlike his father, has not been charged by the judge, who today considers that the then referee acted behind his son's back) not only recommended that the Barça club take "maximum" care of the relationship with projection braids –"He will referee important games for many seasons", in reference to Gil Manzano– or in those who glimpsed the possibility of becoming president of the Technical Committee of Referees, as in the case of Velasco Carballo. In addition, his observations include some slap on the wrist for those intangibles that, according to his criteria, help to strengthen a good relationship with the arbitration group.
This is shown, for example, in a report that he sent to the Barça club in relation to Velasco Carballo in which he reports that the last time he refereed Barça was in the second leg of the Super Cup final against him Athletic, which was played at the Camp Nou on August 17, 2015. Javier Enríquez records that the dispute "expelled Piqué for insulting the assistant" and argued with the team delegate. But above all, this note is striking: "He was surprised not to receive the usual visit from the president to the locker room" (At that time the entity's highest representative was Josep Maria Bartomeu, although – he qualifies – he downplayed it. In any case, he makes it clear that this last visit to the Barça stadium "was conflictive".
"It is recommended to go en masse to ask for his expulsion"
Also significant, taking into account that the person who does it is the son of the then vice-president of the referees, is the note regarding Monescillo-Dámaso for a Barça B match against Osasuna in August 2014. «In a situation of possible manifest occasion goal in favor -warns the club-, it is recommended to go "en masse" and immediately ask for the expulsion.
Leo Messi also appears in these reports. About Mateu Lahoz, without going any further, he indicates that "it is easy for Jordi Alba not to allow any protest or for him to immediately admonish Piqué or Mascherano for tickets." Likewise, it is common "that he stops pointing out faults about Meymar," he points out. And he concludes: "With Messi now he is better."
"Last season he admonished Messi for wasting time after receiving a bottle"remember in another report - this one about Fernández Borbalán, in relation to a Spanish-Barcelona round of 16 match of the Copa del Rey in January 2016.
His last game against Barcelona, ​​who knows if to reassure the club, "was 0-4 at the Bernabéu." A match, he says, that "had no complications" and in which "he ended up showing a direct red to Isco for a kick", although - he underlined - "he failed to point out a penalty from Sergio Ramos that meant the second yellow".
Possible "opaque payments to third parties"
Likewise, he emphasizes that in the previous match that he refereed Barça, against Levante, "he came to whistle two penalties in favor of Barcelona, ​​​​although he could whistle up to four."
Unlike the reports by Javier Enríquez, the Tax Agency verified that in relation to the alleged "technical advice" lent by his father to the Blaugrana club "no document has been provided to prove that a service was provided" to the entity. The Prosecutor's Office believes that those 7.5 million were paid by Barça to guarantee favorable treatment from the arbitration group.
The Treasury confirmed that Enríquez Negreira withdrew more than 550,000 euros in cash between 2016 and 2019 from the accounts of Dasnil 95 and Nilsad SCP (in which payments from Barcelona were deposited). The researchers are now trying to clarify whether this behavior can be linked to "opaque payments to third parties", since in that period "There are VISA payments in relevant amounts" (132,000 euros), "which would already be covering most of the personal expenses", so "he did not need to withdraw funds in cash for such a high amount."