He suffers the reduction of his penis by almost 4 centimeters due to a collateral effect of COVID-19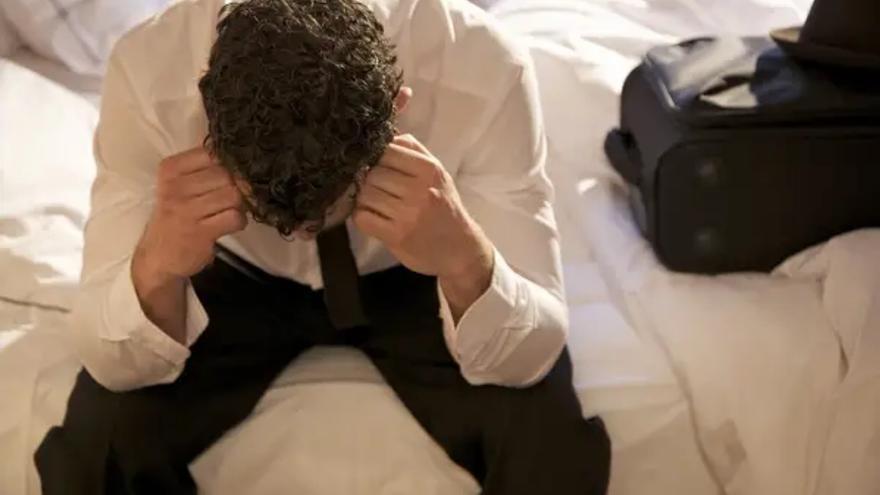 The erectile dysfunction could also be a consequence of the covid. This is what an American man has told, who has explained that after overcoming the disease he has problems in his sexual relations and that his penis has shortened by 2.5 centimeters.
The patient, who identified himself as a heterosexual man in his thirties, recounted in the How To Do It Sex Advice Podcast, who after having suffered severely from the disease in July of last year and having to be hospitalized, was left with an unexpected side effect: erectile dysfunction.
According to his statement, collected by an article in the British newspaper Daily Mail, the problem has had a "profound impact on my self-confidence and abilities in bed".
The man, who resides in the United States, explained that he is a "heterosexual in his thirties. In July of last year I contracted Covid and was very ill. When I got out of the hospital, I had some problems with erectile dysfunction. Those gradually got better with some medical attention, but it seems I was left with a lasting problem."
He then added: "My penis has shrunk. Before I got sick, I was above average, not huge, but definitely bigger than normal. I have now lost about an inch and a half and am decidedly below average. It appears to be due to vascular damage, and my doctors seem to think it is likely to be permanent.".
Penis shortening is possible among those with long covid
Doctors have told him that this problem is possible in a man who has had covid and that it is likely to be permanent. Covid infection can cause vascular damage to erectile tissue. A University College London study of 3,400 people found that a shortened penis was a rare symptom among 200 patients who developed prolonged Covid.
The size of the penis has a solution, according to some doctors
Nevertheless, urologists have pointed out that there are rehabilitation methods to restore the lost length of the penis. Both Dr. Ashley Winter, a urologist in Oregon, and Dr. Charles Welliver, a urologist and Director of Men's Health at Albany Medical College, New York, believe rehabilitation practices involving medications, stretching, and vacuum devices can help restore penis length lost over time.
The University of Miami Miller School of Medicine in their study "demonstrates the presence of the virus in the penis long after the initial infection in humans and suggests that widespread endothelial cell dysfunction from covid infection may contribute to the resulting erectile dysfunction." However, doctors stress that more research is needed to validate the effects of the virus on sexual function.