He hands over to the Police a wallet with 1,500 euros that he found on top of an ATM in Castellón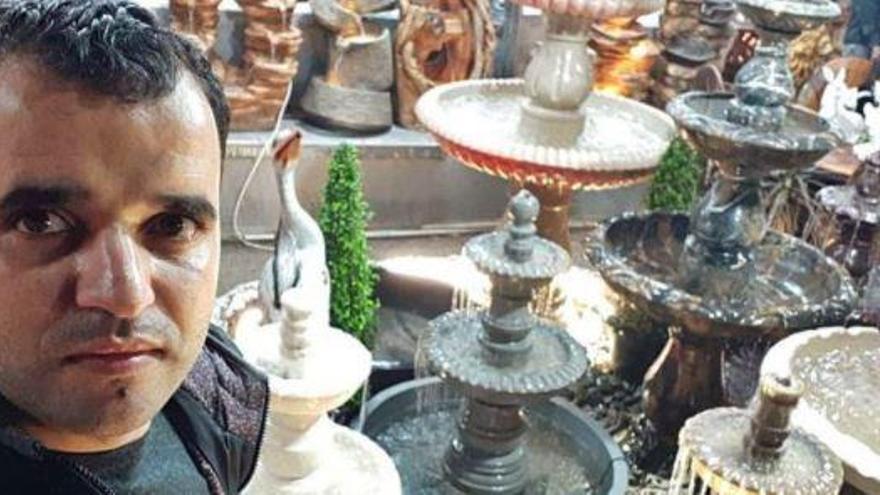 Not even two months ago Zahir Araar, a Castellón resident of Algerian origin, returned a wallet with 1,130 euros that he found lying in the middle of the street and the province once again has another example of honesty and human height. Ali El Aloui, A 34-year-old Moroccan man, a resident of Onda, has handed over to the Local Police the 1,550 euros that he found in an ATM and that they belonged to a woman who believed she had admitted them. Actually, she received a phone call that distracted her and she forgot the money, inside a cloth wallet on top of the ATM keypad.
When Ali entered the bench, she saw the little white bag and opened it to see what it contained. "I saw that there was a lot of money, but the truth is that I didn't even stop to tell it, "he says." I thought it belonged to an older person because he had a religious stamp and I imagined that he would be very worried about having lost it, "recalls this neighbor from Onda in conversations with daily.
Speaking to the police
The first thing he did was call the Civil Guard and ask if anyone had come to the barracks to report the loss of the large amount of money. "They told me no, that no one had come for that reason yet, but I also decided to go to the Onda Local Police and hand over the wallet," explains the protagonist of this story in conversation with this newspaper.
Ali acknowledges that the municipal agents were surprised by his honesty and thanked him for the gesture of depositing the wallet. "I didn't think of keeping it at any time. If it's not mine, it's not mine", sentence the Moroccan, who affects: "If something like this happened to me, I would like them to act in the same way with me."
It was not the first time
Fate or chance have wanted this to not be the first time that Ali has found something of value and returns it. As he himself remembers, he found another wallet on a previous occasion in Onda. "He had about 70 euros in cash and several credit cards and he did the same as now: hand it over to the authorities," he says. Previously, he had also found a mobile phone in Benicarló, which he took to the police.