He claims to have received a beating at the SEPE office when he was going to collect the ERTE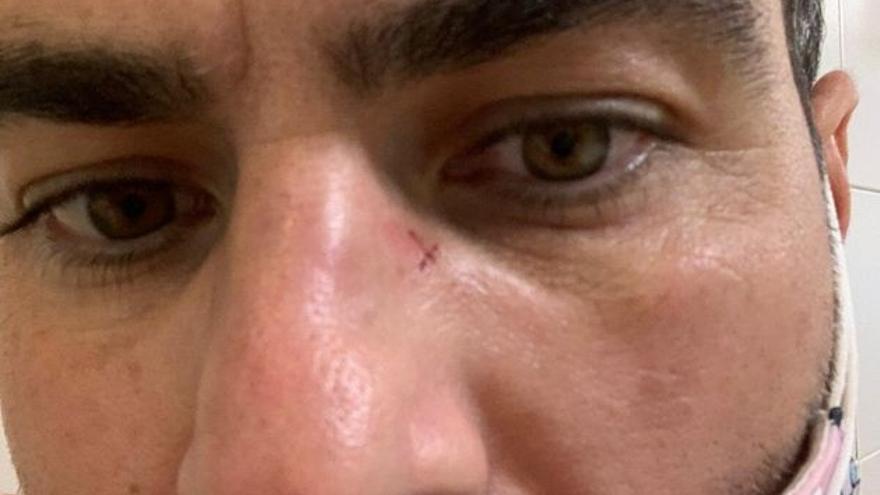 After "two and a half months of waiting", Pablo Puyol went to his appointment at the office of the State Public Employment Service (SEPE) to process an ERTE. However, he did not reach the post. This user denounces having suffered a "beating" by "an assistant and the security guard", who did not allow him to enter the headquarters, according to the victim himself in the program 'Todo es Lie' by Cuatro.
In a video released by the victim himself, he says that he approached the office because had not received any compensation for ERTE since the end of March. Once there, they told him that if he came for a matter related to ERTE, they would not attend to him since he had to manage it online.
Given this response, Puyol stated that he had a prior appointment and that he would stay there until he was properly treated. It was then that the security guard began a struggle. "They started pushing me, they told me they were going to throw me to the ground and I tried to avoid it. In the end we fell. They have put some shackles on me, already in the street, and with the baton of the security person they have hit me", complaint.
Injury report: multi-zone trauma
The hospital discharge report at the Gregorio Marañón Hospital includes "nasal trauma, left shoulder, right elbow, right leg and neck, as well as injuries to both wrists." Pablo claims to feel "physically well, but my pride hurts." "They hit me handcuffed and you can't hit a handcuffed person, in any case."
"One of them – the guard – says that he is on medical leave for my assault and the other says that I bit his hand. Hopefully someone has recorded what happened, but above all I hope that the SEPE cameras have recorded it, especially what happened outside, which is where they beat me up ". He regrets not having had "any" contact with anyone from the public service since Friday.
The SEPE version
The Employment Service has given his version of the events, according to the aforementioned Mediaset program, in a statement: "When the guard explained that to process a management on an ERTE it was necessary to present a report of incidents, the person (Pablo Puyol) responded with attitude violent, producing then a struggle ".
"The security guard has filed a complaint, is on leave and is waiting for the completion of medical tests to find out the extent of his injuries." "The facts are in the hands of the security forces, who have requested the recordings and have identified the witnesses," the service continues.
Regarding the user service procedure, the SEPE ensures that "the offices operate according to the prior appointment procedure that is determined by the authorities."