HD Parque Cristóbal Gran Canaria among the «TUI Global Hotel Awards»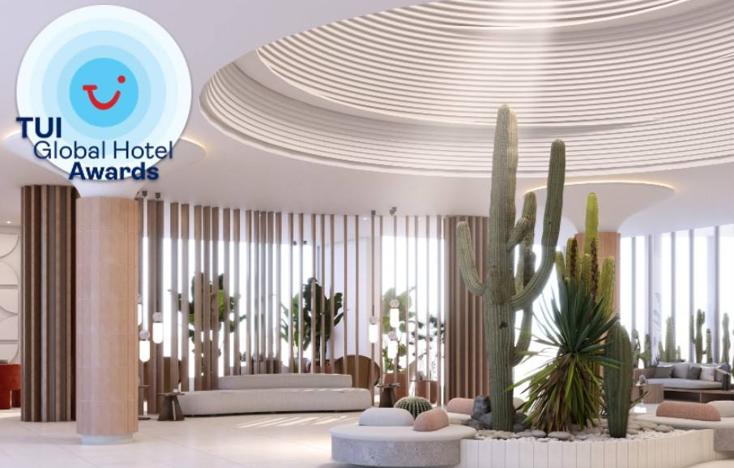 HD Parque Cristóbal Gran Canaria (belonging to the HD Hotels chain of the "Grupo HD" business conglomerate, Hermanos Domínguez), has been recognized as one of the best establishments in the TUI Program
HD Cristobal Park Gran Canariais one of the best hotels in the TUI Program worldwide, according to customer opinions and satisfaction scores.
The awards
«TUI Global Hotel Awards» are the highest honor bestowed by the Tour Operator TUI. They are highly prestigious awards within the hotel industry based on the opinions of mainly European travelers. These annual awards reflect the high standards of service, quality and customer satisfaction offered by HD Parque Cristóbal Gran Canaria after its first year of comprehensive reform.
Thousands of tourists from all over Europe visit our islands every year to enjoy their family vacations. Thus, HD Parque Cristóbal Gran Canaria (belonging to the HD Hotels chain of the "Grupo HD" business conglomerate, Hermanos Domínguez), has been recognized as one of the best establishments of the TUI Program, this establishment being the most attractive proposal in Gran Canaria. of the "Blue Star" program of TUI Group, one of the most important tourist groups in the world.
HD Cristobal Park Gran Canaria It was completely renovated in 2021, and after its reform, it has positioned itself as a sustainable experiential concept in which they stand out; its modern facilities, the wide range of leisure spaces, the complete update of all its restaurant services and its program of sports and entertainment activities segmented by age.
Angel Valbuena, director of HD Parque Cristóbal Gran Canaria comments; this recognition is an honor for us as a team, and for HD Hotes as a chain. We have all worked very hard to reposition the hotel since its reopening and increase our quality standards, and we have achieved it in record time. We would like to thank TUI for the trust it places in HD Parque Cristóbal Gran Canaria and, above all, thanks to the great family that gives its best every day by working together so that this emblematic family establishment is a value proposition that is completely different from the competition.