HD Hotels offers a discount on its website for Canarian resident families until July 15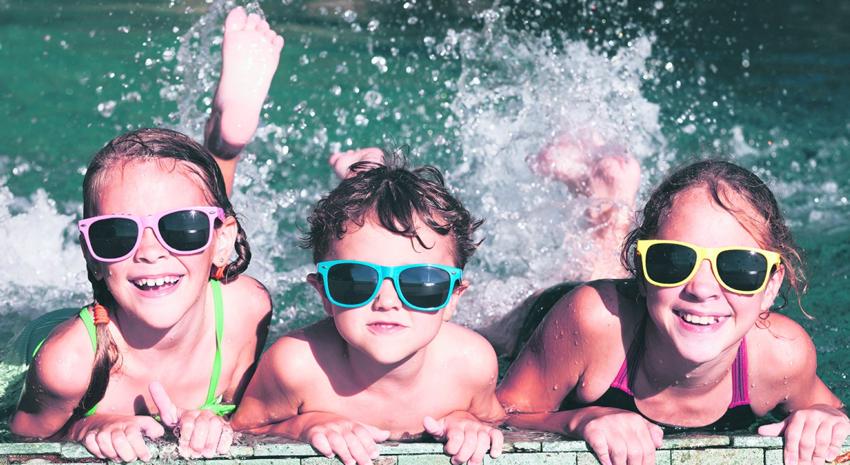 HD Hotels. The best alternative to enjoy our islands with the family
The HD Group hotel chain offers a discount for Canarian resident families that can be combined with other offers available on its website. All you have to do is go to their website hdhotels.com and book dates from the "Residentes Canarios" promotion.
This promotion of the company is a clear commitment to Canarian tourism, and is very much in line with the campaign of the Government of the Canary Islands «Amnesia Estival; this summer live your islands and you will forget everything».
The chain has been betting on the family segment for some time and has been able to position itself as a benchmark in this segment. HD Hotels is internationally recognized for its wide variety of services designed for children, and for having facilities, rooms and an extensive entertainment program designed exclusively for the enjoyment of any type of family, offering; bungalows and rooms for families of up to 5 members; leisure, entertainment and outdoor sports designed by ages; large swimming pools and splash park; summer camp or zip line adventure circuit among many other experiences.
Armando Rodríguez, commercial director of the HD Hotels chain comments: "The campaign for residents is committed to quality local tourism. We offer a very careful service that differentiates clients according to their needs and this is where families with two or more children find their place. There are very few establishments that allow occupancies of more than 4 people in their accommodation units, but at HD Hotels we have family themed rooms that adapt to all types of families."
Both the HD Group and the HD Hotels chain have always been known for being great ambassadors of our islands, and the chain has created a plan guide on its website called SenseConnect Experiences (www.sense.hdhotels.com ). It includes places in the Canary Islands to visit and where to do sports, popular festivals and many corners to get lost. The plans appear segmented in three groups; plans for families, couples and friends. It is a guide to everything that can be done in the Canary Islands at any time of the year, both for foreign tourists and islanders, and where residents will be able to enjoy sustainable tourism and authentic experiences on their land.
The promotion for HD Hotels residents is available in its 4 establishments distributed between Gran Canaria, Tenerife and Lanzarote.
Image of the private garden with Jacuzzi in the Family Villa EMBLEM. /

C7

HD Cristobal Park Gran Canaria

The chain has created an experiential park in the south of Gran Canaria, taking advantage of the outdoor areas and adapting the spaces and activities to all members of the family. A horizontal hotel where independent villas, suites and family themed rooms coexist in an idyllic and sustainable environment where the client can enjoy its two large swimming pool areas, taste a very careful gastronomy in its 5 bars and restaurants, have fun with the children or enjoy of a well-deserved adult rest in the SPA while the entertainers take care of the leisure of the little ones. In this newly renovated hotel you can find such current concepts for children as a Splash Park, e-gamer spaces, camping and summer cinema and adults can experience body care activities such as eco yoga, crossfit, Zumba, Boxing, Aqua bike etc.
HD Cristobal Park Tenerife

HD Parque Cristóbal Tenerife, more than a hotel, is a beautiful garden with 151 bungalows renovated in 2019, located in the south of Tenerife, 100m from the beach, where you can enjoy nautical activities in the very epicenter of Playa de Las Américas. Its large green areas, its two well-differentiated pool areas and its horizontal architecture make you feel in a privileged and environmentally friendly space.
The hotel offers, in addition to daytime activities for children and adults, and nightly entertainment with extremely talented guest artists; music, varieties, magic or humor where the little ones can enjoy a vacation on the neighboring island.
HD Beach Resort & Spa Lanzarote

The chain has a magnificent hotel with 177 very spacious rooms on the beachfront of Costa Teguise. Its elegant and modern architecture houses a contemporary and very bright interior design that invites you to connect and enjoy one of the most beautiful corners of Spain: the island of Lanzarote.
This hotel is committed to sports and healthy living with a SPA of more than 500 square meters and many sports areas. Among other activities, they bet on the practice of yoga and pilates in their IKIGAI area facing the sea. The hotel has a nautical area and safe access to the open sea, making it perfect for family water sports such as Windsurfing, Kayaking, Paddle Boarding or Snorkeling.
HD Aquarium Lifestyle

This hotel is the commitment to urban tourism of the HD Hotels chain, where the proposal is to discover the "urban lifestyle" of the islands and the great gastronomic offer of Las Palmas de Gran Canaria. HD Acuario Lifestyle is an emblematic historic house built at the end of the 19th century in the heart of the city, in an incomparable setting such as Plaza de Santa Catalina, a symbol of the cosmopolitan soul of the capital of Gran Canaria.
The Canary archipelago offers an attractive entertainment proposal as a result of its modern and multicultural essence. Culture is part of the Canarian identity.
Undoubtedly, the Canarian chain HD Hotels is a safe bet to enjoy our islands this summer and do it with the family.
www.hdhotels.com 900 102 171