HBO Reveals '30 Coins' Release Date With Intense, Demonic Trailer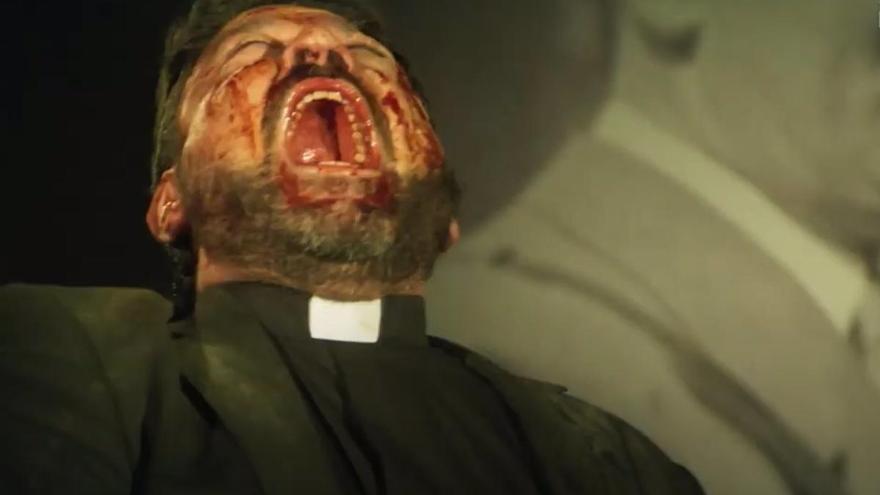 '30 coins', the new series of Alex de la Iglesia has released its intense and demonic trailer. The fiction, which was presented in a Special Out of Competition Screening at the 77th Venice International Film Festival and which will premiere in Spain at the Sitges Film Festival on October 11, will be available in HBO
Eduard Fernández, Miguel Ángel Silvestre, Megan Montaner, Macarena Gómez, Pepón Nieto, Manolo Solo or Carmen Machi are some of the names that lead the cast and that are fleetingly seen in a trailer that refers to the search by the forces of evil for objects that damaged Christ such as the nails of the cross, the thorns of the crown and, of course, the 30 coins for which Judas sold his master.
"Whoever gathers the 30 coins will have in his possession a weapon more powerful than the Ark of the Covenant itself. The suffering of God, the most powerful of energies", the character of Eduard Fernández warns in the trailer.
The series will feature eight hour-long chapters and its dark plot follows Father Vergara, an exorcist, boxer, and ex-convict exiled by the Vatican in a parish in a remote town in Spain. When Vergara is related to a series of paranormal phenomena In the town, Paco, the naive mayor, and Elena, a restless veterinarian, will try to reveal the secrets of their past and the meaning of the old coin that Vergara keeps hidden.
Little by little, this unusual trio of heroes will find themselves immersed in a global conspiracy: the battle for control of the thirty coins for which the apostle Judas Iscariot betrayed Jesus of Nazareth.