Hazard: "I am 100%. I have to step forward and make a difference "| sports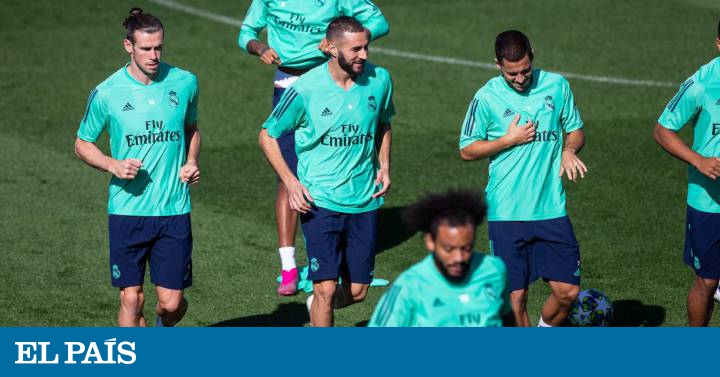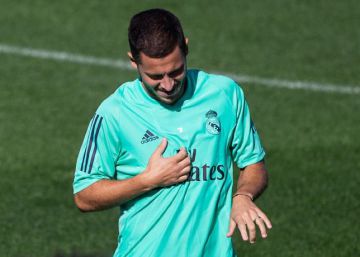 He hadn't looked back into a microphone Eden Hazard since the day of his presentation as a Real Madrid player, and he did it again this Monday in the press conference prior to the game that his team will play on Tuesday against Bruges (18.55, Movistar Champions League), in which he analyzed his current state of form, and the criticisms received by the Loose start of the season. "I honestly feel good. It's true that people expect a lot from me, I hope so too. Personally I can do better. I'm a little late because I was injured, but I'm 100% and I hope to give a lot in the next matches." , said the Belgian.
"I am not going to give him any advice on how he has to be, because we know the player who is Eden. I know he will succeed here, and you have to be calm with the players who have just arrived," Zinedine supported him in his subsequent intervention Zidane. "The same thing happened to me when I arrived in Madrid as a player, and I was very calm because I knew it would work with time," the French coach recalled.
"People have seen what I did in France, Belgium and Chelsea. Now I have to improve even more so that the fans are proud of me. Now I feel 100%, I am fully recovered, and I need to score goals, make it decisive. When you start chaining big games, everything will be easier, "Hazard said. "The coach told me to try more, to do what I know. I have to take a step forward and make a difference. When that starts I will make more differences, it is a matter of trust," said the player.
After the win conceded against PSG (3-0) at the premiere of the Champions, Madrid accumulates three undefeated and unbeaten games against Sevilla, Osasuna and Atlético, something that has strengthened the confidence of the staff and Zidane. "The important thing for us is that we have a match every three days and we have to show our strength, our strength when we don't have the ball, and when we have to provoke the opponent and create chances," the Frenchman acknowledged. "We are happy with what we are doing, but we have to think that the match against Bruges is very important for us to add. We are fourth in the table, that is our reality," said the Madrid coach.
Zidane gave much of the merit in the defensive recovery to Sergio Ramos, absent in the Park of the Princes by penalty, and valued his status as team leader. "Ramos has no spare, another teammate can play, but he is our leader, our captain. I never see him out of here," he said. "Every now and then he needs rest but no, not now," he said, laughing.
"After the Paris game we were disappointed, but we have a very high-quality squad and we have to think about winning the next game. After that defeat we have not lost again and we had complicated games. Zidane always makes rotations and has everyone. We are going to try to win all together, "Hazard said. "When you play for Madrid you have to try to win everything. We know the history of this club and its relationship with the European Cup. When you play in Madrid you only want to win, and all the games are important," said the Belgian.
You can follow EL PAÍS Sports in Facebook, Twitter or subscribe here to the Newsletter.