Hazard despairs of madridismo for his image after the match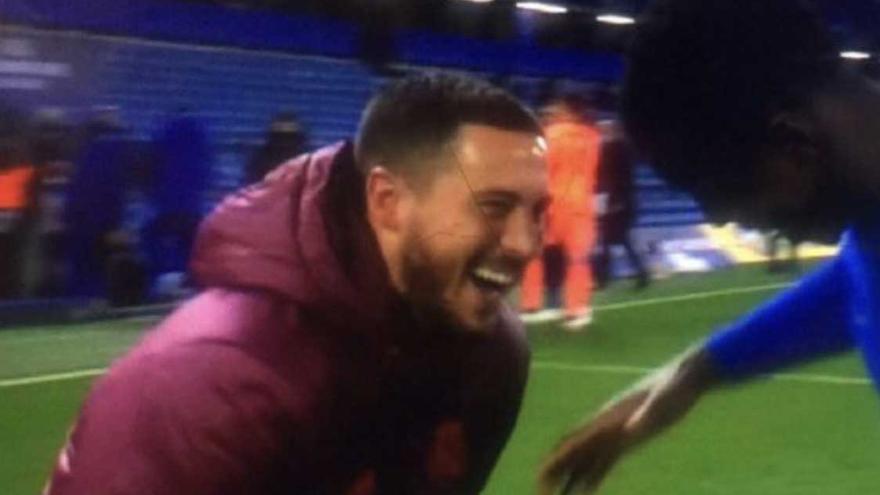 Not even the stadium that saw him born as a world star managed to inspire the Belgian Eden Hazard to offer a performance at the height of its class, the one that Madridistas have been waiting for since their arrival in 2019 and that last night had one of their most anticipated appointments. But, probably, what most irritated the Madrid fans was the image that he offered behind the game, when he chatted with laughter with several Chelsea players, your old computer.
If Hazard was able to make his dream of playing at Real Madrid come true, he owes it in large part to the field that he set foot on again this Wednesday after two seasons with the whites. Weighed down by injuriesThe Belgian who has seen the Santiago Bernabéu has little to do with the one he revered in his day the ancient Stamford Bridge.
Eden Hazard had not started two games in a row since January 30 against Levante, after having played seven days before against Alavés. After having left some brushstrokes, and little else, last Saturday against Osasuna, on the 7th he moved throughout the attack front, wanting to connect with his teammates, but providing little real danger on the opposite area.
The spider web that Tuchel's Chelsea weaves between defense and midfield he almost always had to receive from behind, where he could do little more than unload backwards for a partner.
After going almost unnoticed in the first half, neither in the second the Belgian's performance rose too much, although at least his first shot on goal was aimed, in the 64th minute, well saved by this Wednesday the very safe local goal, Mendy.
But the offensive hardships of Real Madrid, increased even more in the second half despite the pressing need for a scoreboard against, did not allow the Belgian to show off his qualities in attack either.
Nothing was to change for Hazard. Not even in his "home" in London. On the day that he could have used to silence the mouths that question his signing, the Belgian put his will but little success. Tired, Zidane withdrew him from the game in the 89th minute to give Mariano the opportunity to look for a comeback in which no one believed.
On his way out, applause was heard. They came from his former teammates and the Chelsea technical team, just the only spectators this Wednesday in the game. Stamford Bridge does not forget Hazard.