Hayu, the world's largest reality TV platform, arrives in Spain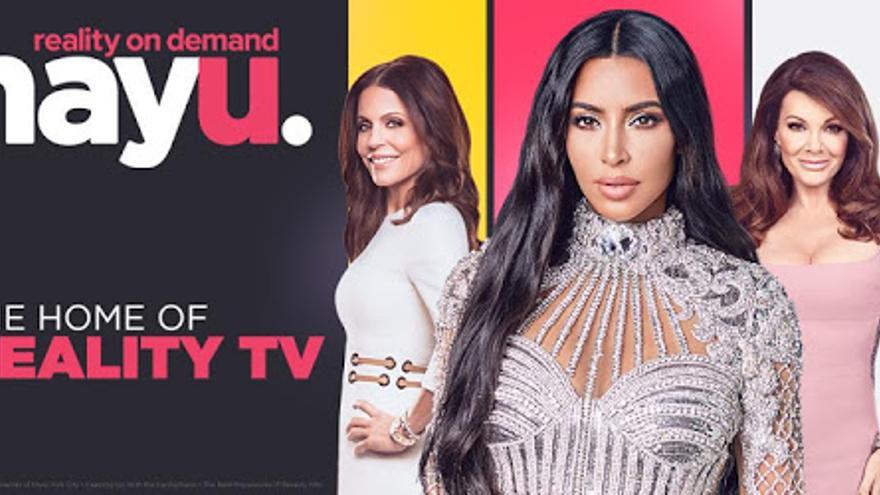 The Reality TV lovers are in luck thanks to the arrival in Spain of the platform Hayu, with which they will have access to hundreds of 'reality shows' from all over the world who will be able to see a la carte.
Belonging to the NBCUniversal International network, the platform claims to be the largest in the world on this subject.
"As the main reality television platform globally, This international expansion helps us reach our goal of bringing the best reality shows to all superfans of the genre", Details this Thursday in a statement the executive director of Hayu, Hendrik McDermott.
The subscription service to this platform, which was first launched in March 2016 in the UK, Ireland and Australia, has been launched this Thursday in nine more countries (Spain included), so it is already available in a total of twenty-seven.
Hayu offers more than 8,000 episodes of "the best reality shows of the moment", including all the seasons of 'Las Kardashian' ('Keeping up with the Kardashians') and other international successes of programs such as 'Rich women' ('The real housewives'), 'Under deck' ('Below deck') or 'I sell you your mansion' ('Million dollar listing').
Although in some countries it is available linked to the platform Amazon prime, in Spain the channel is launched through a direct-to-consumer platform, accessible from all types of devices, whose subscription will cost 4.99 euros per month.
"The great variety offered by the Hayu platform is unique and promises to satisfy the needs of any fan of the genre," says the note, "with a wide variety of sub-genres that include home, design, dating, cooking, crime and fashion," among others.
Since Telecinco premiered the first edition of 'Big Brother' in 2000, created by Dutch producer John de Mol, reality shows have multiplied in Spain and are often among the most watched programs on free-to-air television on numerous occasions.