Having a child (or not) | Babelia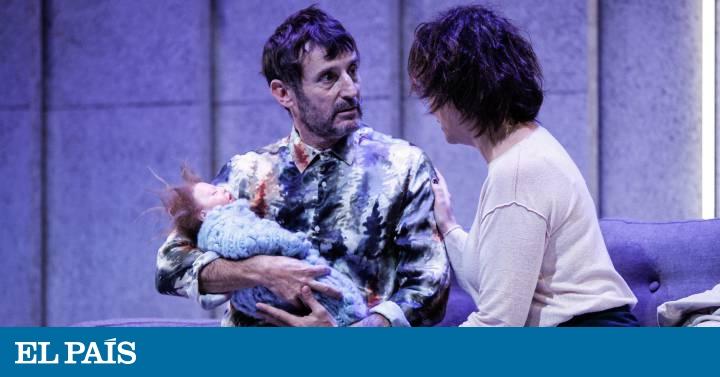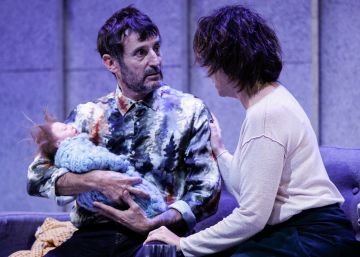 Why have a child? Diego and Valeria ask themselves about an unforeseen delay in the period, while waiting for the pregnancy test result. In her forties, this may be the last chance to be a mother. Pablo Mir, scriptwriter of success in the Argentine television, explores in this comedy the desires, the fears and the worries that a couple feels now before such a decisive event. During those five critical minutes, Valeria and Diego anticipate very different variants of what awaits them, each of them living with absolute certainty. In the second scene, one of the two does not want to move on. In the following, they have agreed to be parents. In the consequent scene, they are already, but they are in the process of separating …
The author is presenting alternative versions of what will happen, without certifying any of them. All are plausible but uncertain. Between her and me, comic toy, puts on the stage a serious theme but develops it in successive humorous variations: now it is Diego who rejects fatherhood; then, it's Valeria; later they have a toddler; later, an only daughter … And so on. Both characters play their tricks, well distributed. Carlos Chamarro surfs lively the doubts that assault Diego in waves during a very agitated apart. The Valeria of Melani Olivares he suffocates with suffocating silences the pathetic attempts at sincereness of his consort in sexual matters.
In Mir's work there is sense of humor, but also unexpected hooks and direct blows that both interpreters manage with good play of legs. Its comic punch can be even more precise with the passing of days, because it is a demanding function in tone and tempo. Its structure, similar to that of Three versions of life, of Yasmina Reza, also suggests beethovenians Diabelli variations, taken lightly. David Serrano and Zenón Recalde have expertly naturalized the Argentine text.
Between her and me Author: Pablo Mir. Address: Zenón Recalde. Madrid. Marquina Theater Until March 15.