Hasbro launches a female version of Monopoly where women charge more than men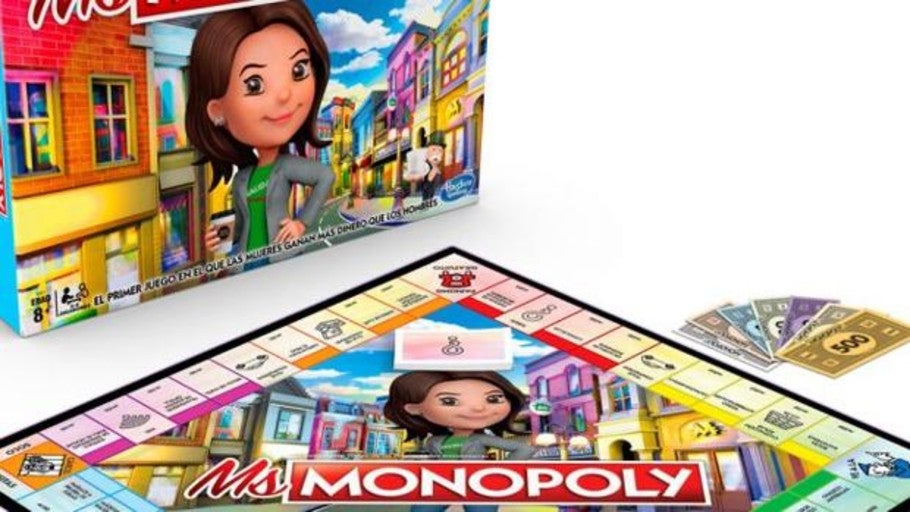 MadridUpdated:
«The first game where women earn more than men». That motto prays in the box of the new version of the historical board game Monopoly that the toymaker Hasbro has presented these days. Is about «Ms. Monopoly », the female version of the famous board game based on the purchase and sale of properties. According to the rules of the game, women will have a significant advantage over men. And it is that during the game they will earn more money than the male players.
As anyone who has been able to try this popular game will know, before starting to roll the dice, the bank distributes the same amount of money to the players. Well, in this version it is not so. Women will have more, specifically $ 1,900, 400 more than male players, which will start with $ 1,500.
But there is no thing left. When passing through the exit box, players receive money from the bank. Well also at that time women will charge more money than men. On this occasion they receive 240 dollars compared to 200 of them. Some advantages that Hasbro believes are not definitive for a man to rise with victory. He explains that it is "a fun turn in the game that creates a world where women have an advantage that men often enjoy. But nevertheless, if men play their cards well, they can also earn more money ».
Apart from the rules on the distribution of money, another novelty of the game is that players will not have to acquire property. This time, their mission is to invest in inventions of women entrepreneurs. Among those creations, family distraction will include from the WIFI up to the modern belts, going through chocolate cookies or solar heating, Hasbro said in a statement. «Ms. Monopoly celebrates everything from scientific advances to day-to-day accessories, all created by women », remarks the toy maker.
Also, instead of the option to build houses and hotels, the new version will have the possibility of building business offices. "In Ms. Monopoly's game, for the first time in franchise history, a new character occupies the cover and while Mr. Monopoly is a real estate mogul, Ms. Monopoly has the mission of investing in businesswomen," comments the note.
At the moment it will leave in the US This September, although the toymaker has confirmed that it will also do so "in selected countries worldwide", without confirming whether Spain is among those countries.