Has the 'young adult' died? | Babelia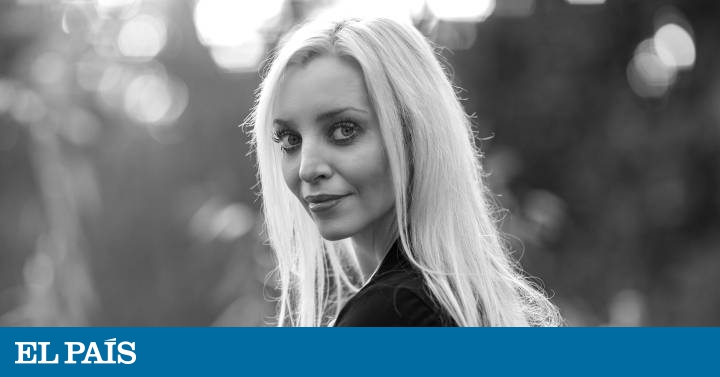 There was a time, at the beginning of the 10s of this century, in which it abounded, among what was translated in Spain, that was called crossover, that is, books of adolescent spirit directed to adults, or that especially they read adults. Books that dodged the genre stud – they were considered neither fantasy literature, nor romantic literature, not even rare crime fiction – and climbed sales charts with astonishing ease. The curious incident of the dog at midnight, by Mark Haddon, is perhaps the most distant reference – it was published in 2003 – of a genre whose apparent naivety does not seem to fit in these times of unfriendly reality. Is that the reason it is no longer a market trend, or is it simply that the crossover has died?
Kira Jane Buxton, author of The empty kingdom (Destiny), a fascinating and hilarious dystopia that he could have written (and certainly loved) Douglas Adams, in which the pets tell a curious apocalypse – humans have turned into zombies and, of course, they do not understand anything, but they do not judge them either, they only see them do ridiculous things like licking walls and losing eyes -, does not believe that the crossover has died, but he also doesn't think it was ever anything more than another publishing label. What makes Buxton sad is that "the world of adult literature does not take certain stories seriously, and considers them for young audiences simply because there is an animal that speaks, or that they are written with a sense of humor" , He says.
Born in Seattle in the eighties, Buxton has nothing against what is considered young adult -The gender from which the crossover, which is, as its name suggests, a cross between the supposedly juvenile and the adult. "On the contrary, I love it," he says. What he does not like is that it cannot simply be considered literature, at the same level as any other, and aimed at anyone who wants to read it, "because the wonderful feeling of being immersed in a fable is what I miss the most about the books I read as a child, don't we want them to tear us away from reality and take us to a world that we didn't think was possible before we started reading? ", she argues. This suspension of reality – without abandoning it – is one of the main characteristics of crossover.
"The genre is still there, but it has lost visibility in bookstores because the market is increasingly fragmented." The one who speaks is Claudia Casanova, in front of Attic of the Books, a label with three collections dedicated to young adult. "What about the crossover is that it is the golden bellocino, the unicorn that all publishers look for, and that, in recent times, with the fragmentation of which I spoke, is more difficult to find, because if something had the crossover it was that all readers could like it ", he explains. And what are all readers today? Lots of diverse tastes who also find what they are looking for. "The genre has matured and everything is more distributed, there is less chance that everything is concentrated in a single title," he adds.
As stars of his catalog he mentions AG Howard, Ben Aaronovitch and the Spanish Inma Rubiales. Obviously, none of them has the importance that it had at the time and continues to have. Stephenie meyer. "May the most anticipated this year be the continuation of the saga Twilight It shows that there is no heir to your success yet. We have to keep working to find it, "says Casanova. Midnight Sun it was published last week. 14 years have passed since the saga began. Meyer's books have more than 150 million readers around the world. A concentration that in Spain, in addition to Meyer, was given with titles such as Damned karma, by David Safier, an author who, by the way, also returns in a week, but is he expected like then?
Next from Safier its titled Let's break the ice (Seix Barral), and that the novel is starred by a Stone Age woman who has spent 33,000 years frozen next to a small mammoth and wakes up in the present because of climate change points, like Buxton's book, towards the burning theme of the agony of the planet. The narrator is, as is customary in everything she does, someone outside our world – in this case, someone from a very remote past – who judges our way of behaving. Like ST, the domestic raven that narrates, from above and with a cheeto in its mouth, the end of the world in The empty kingdom. "In my novel, the human being is out of the blue," says Buxton, who also says that he could not have written any other kind of book.
Fan, at the same time, of Kurt Vonnegut, Sy Montgomery, Mark Twain, Mary Oliver, Roald Dahl, and of course Douglas Adams – his sense of humor is the best proof – Buxton can't help but think about how others see us all the time. But not the other humans, but the rest of the species that inhabit this planet. "Humans can only explain a small part of the world," he says. That in her novel they are ridiculous zombies fits perfectly, she says, with the tradition of the genre, which was born "in the 1930s as an allegory of slavery in Haitian society." Today, what we are slaves to is ourselves. For this reason, "in my case, it works as a metaphor for our blindness to climate change and all the damage that the Earth is suffering," she says.
"He 'crossover ' is that it is the golden bellocino, the unicorn that all publishers look for, and that, in recent times, with the fragmentation of the market, it is more difficult to find ", says Claudia Casanova
"And why can't climate change be combated with a sense of humor? Why can't we laugh at ourselves? Wouldn't those stories be more effective than another story of guilt and shame? Buxton wonders. But there is not only humor in The empty kingdom but also a very documented description of animal habits and behaviors that simultaneously serves as a manual to get to know a good handful of species, in a way, of course, fun. "My first job was volunteering at a zoo in Indonesia, where I fed a rhinoceros, brushed the tongue of a hippo and held a cobra. Right now I live with two Siamese cats, a dog, two crows, five jays, two squirrels and a family of hummingbirds, and I read a lot about the animal world and I love to tell the things I discover ", he admits.
For example, that "koalas have fingerprints so indistinguishable from human ones that it has led to confusion at certain crime scenes," he says, from his home surrounded by trees in Seattle. "It worries me to what extent we have forgotten that we are part of the animal world, as focused as we are on not lifting our heads from our mobiles. The cause of the pandemic is a zoonotic virus, but it is that all viruses are the result of our abuse of nature. The need to reconnect goes far beyond belonging and moral obligation, our survival depends on it ", he says. The empty kingdom is their attempt to contribute to awareness and a sign that the crossover still alive, but far from the bestselling phenomenon.