Harassment in front of a clinic where abortion is performed in Telde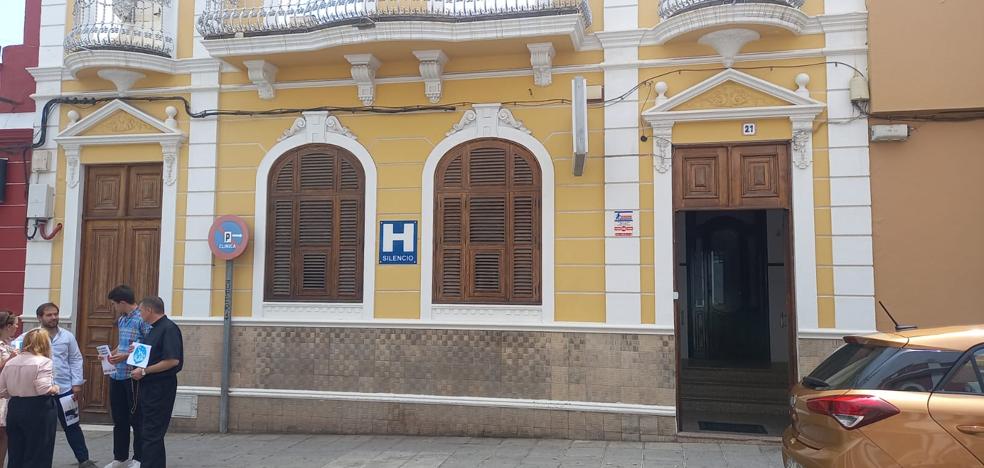 A pro-life movement has settled at the gates of the center with prayers | Pressuring women who decide to terminate pregnancy is a crime
In front of the Gara clinic, in Telde, a pro-life group has settled with prayers and prayers to put pressure on the users of the center who come to voluntarily interrupt their pregnancy. A difficult decision for women in itself that is often compounded by
judgments, insults and even aggressions by certain sectors.
Precisely in order to protect their integrity and take steps towards women's sexual and reproductive freedom, in April the
modification of the Penal Code that punishes those who try to hinder this right with sentences of between three months and one year in prison, or with community work from 31 to 80 days.
The Gara Clinic is one of the centers arranged with Health to perform abortions. A majority option in the Canary Islands due to the lack of personnel in the public service to offer this service, and despite the fact that the autonomous community has
the sixth highest rate in the country (10.8%).
On the islands, in the year 2020,
4,784 pregnancy terminations were performedincluding voluntary abortions at the request of women within the first 14 weeks and those carried out for medical reasons, that is, because the pregnancy endangers the health or life of the woman or because of the risk that the fetus suffers a serious anomaly , incompatible with life or incurable.
The organic law 4/2022
Article 172. 1
Whoever, in order to hinder the exercise of the right to voluntary interruption of pregnancy, harasses a woman through annoying, offensive, intimidating or coercive acts that undermine her freedom, will be punished with a prison sentence of three months to one year or work for the benefit of the community from thirty-one to eighty days.

Article 172. 2
The same penalties will be imposed on whoever, in the manner described in the previous section, harasses health workers in their professional practice or public function and the medical or managerial staff of centers authorized to interrupt pregnancy with the aim of hindering the exercise of his profession or position.