Hamilton: "Without the team I wouldn't have been able to"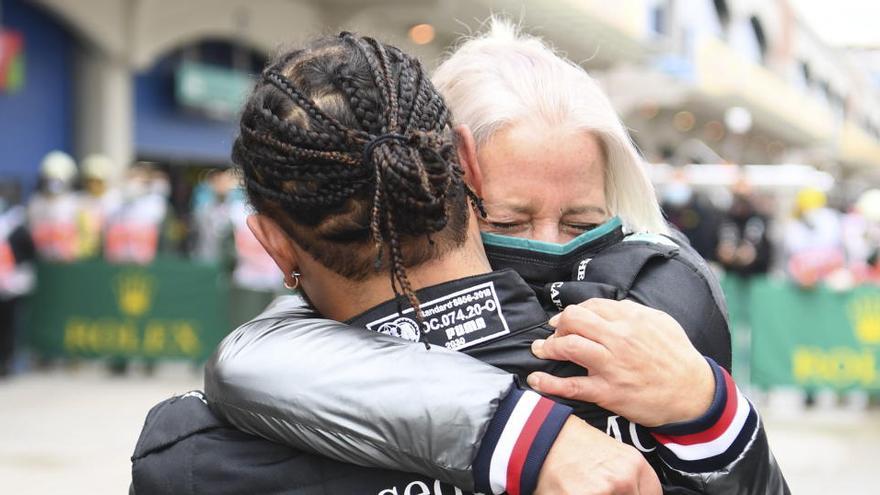 English Lewis Hamilton (Mercedes), That mathematically scored his seventh Formula One World Championship this Sunday – equaling the historical record of German Michael Schumacher – by winning the Turkish Grand Prix, showed his appreciation to his "team" and his "family" at Istanbul Park, where he encouraged children to "pursue their dreams."
Hamilton, 35, who celebrated his first title in 2008 with McLaren, he secured his seventh world title this Sunday, the sixth of the last seven years with Mercedes, after showing off in the wet race in Turkey, in which, after starting sixth, he signed his tenth success of the year, with which he raised to 94 his own historical record of victories in the queen category.
"I have no words to express how I feel, but I have to start by thanking everyone on the team, those who are here and those who are in the factory. Without this team I would not have been able to achieve anything. It's being a great trip. And I want to thank you all, "he explained Hamilton in the finish area of ​​the circuit on the outskirts of Istanbul.
"I am also very grateful to my family and all the help they always gave me, especially when I was little," said the English star.
"As a child you have dreams and you see that Formula One is very far away. But it is important that all children pursue their dreams, that they work hard to achieve them, because if they do, their dreams can come true, "said Hamilton shortly after mathematically scoring his seventh F1 world title.