Hamilton wins the Portuguese Grand Prix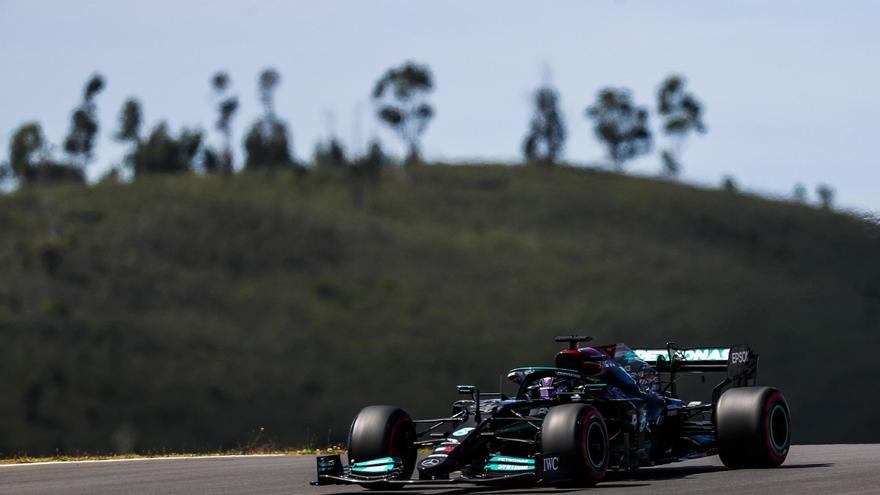 The British pilot Lewis hamilton (Mercedes) victory was awarded this Sunday in the race of Grand Prix of Portugal, third quote of Formula 1 World Cup, and secure his leadership, while the Spanish Fernando Alonso (Alpine) Y Carlos Sainz (Ferrari) have finished eighth and eleventh, respectively.
Alonso had a great performance starting thirteenth and getting, for the second time this year, in the points, while Sainz suffered the degradation of his tires in the final section and could not be more than eleventh.
In a exit without incident, Bottas defended his privileged position, while Sainz managed to improve one place to fourth after beating the Mexican Sergio 'Checo' Pérez (Red bull). Alonso, for his part, gave up a position after going through the gravel.
The initial tranquility was broken when the Finn Kimi raikkonen (Alfa Romeo) took his partner ahead Antonio Giovinazzi on the Portimao straight, leaving his car lying in the loophole of Turn 1 and causing the first safety car to exit. The relaunch of the race did not surprise Bottas, who maintained his lead just before Hamilton overtook Verstappen with DRS. At a fast lap pace, the seven-time world champion approached the Scandinavian, and it was on lap 20 that he finally managed to overtake him.
Bottas, meanwhile, acted as a containment dam before 'Mad Max', who had to wait until lap 37 -after the Finn stopped- to get past him on the track. From there to the end, nothing changed at the front.
Behind, Alonso was used thoroughly to overcome positions. In the absence of just over 20 laps, he left the pits eleventh, and got into the points zone by passing Pierre Gasly on the finish line to be tenth. The top speed of his Alpine allowed the Asturian to also overtake the Australian Daniel Ricciardo (Mclaren), and with eight laps to go, he won a fratricidal duel with Sainz.
The Madrilenian saw harmed by the choice of rubbers, very deteriorated in the last laps, and could not get into the points area, giving up six places from his place on the grid.