Hamilton on the boos at the Hungarian GP: "I don't care about them"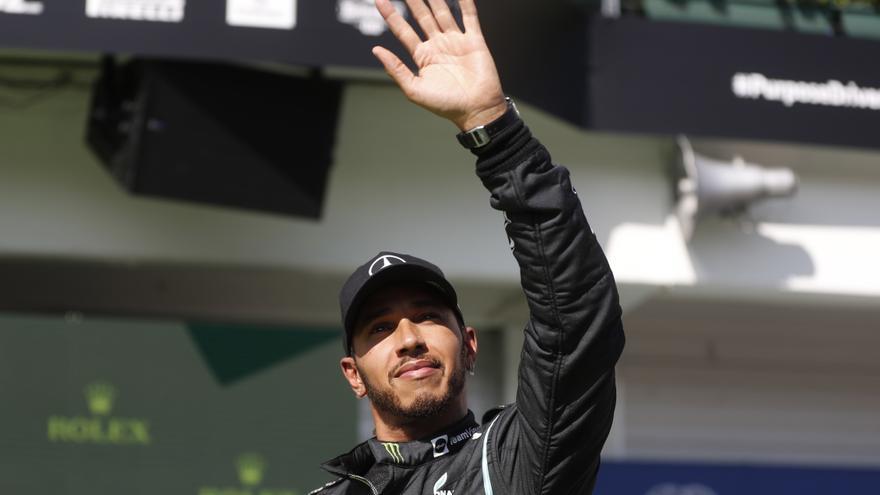 The sevenfold English world champion Lewis hamilton (Mercedes), which will come out first this Sunday in the Hungarian Grand Prix, the eleventh of the Formula One World Championship, declared at the Hungaroring that his team carried out "a great job" to master a rating he described as "amazing" and after which he stated that he had never felt "so good to be booed."
The 36-year-old Hamilton, who raised his own all-time F1 pole record to 101, was booed, during his track interview, by the many Dutch fans who support him. Max verstappen (Red Bull), World Cup leader, and that they occupied a good part of the stands of the Hungaroring.
"It was an incredible qualification and I am very grateful to the team, who have done a great job, not only here, but at the factory, too; and of course to Valtteri (Bottas, his Finnish teammate, who will start second, next to him, from the front row of the grid) ", said the English star, who last year equaled the all-time record of seven F1 world titles of German Michael Schumacher.
"We have pushed all, in all places and I am very happy; I have never felt so good with these boos, I do not care", Hamilton, 36, said second in the World Cup and that, after winning the British Grand Prix before his fans two Sundays ago, he reduced Verstappen's points in the championship to eight.
Both Bottas, like him, will be the only ones to start with a medium tire from the top ten on the grid. The rest will be done with the soft compound.
"From the start to the first corner there is a lot of distance and everyone will start with the soft ones, except us, yes. But we started from the front row", pointed out the spectacular and eccentric Stevenage champion, who this Saturday extended his own historical record of 'pole positions' to 101 and that this Sunday he will be able to raise the number of victories in the premier class of the engine to one hundred.
"I do not know what has happened this year lately, that we do some very good Q2 (second rounds of qualifying), which later we cannot replicate in Q3," said the Briton, who in Silverstone achieved, two Sundays ago, his fourth victory of the season.
"That happened again today. I went from bad to worse in my second lap of Q3. It's hard to explain why; but everyone has done a great job; and, Although it will be difficult, we will try to contain Max (Verstappen) in the race", declared Hamilton this Saturday in Hungary.