Hamilton: "Formula 1 has become a billionaire children's club"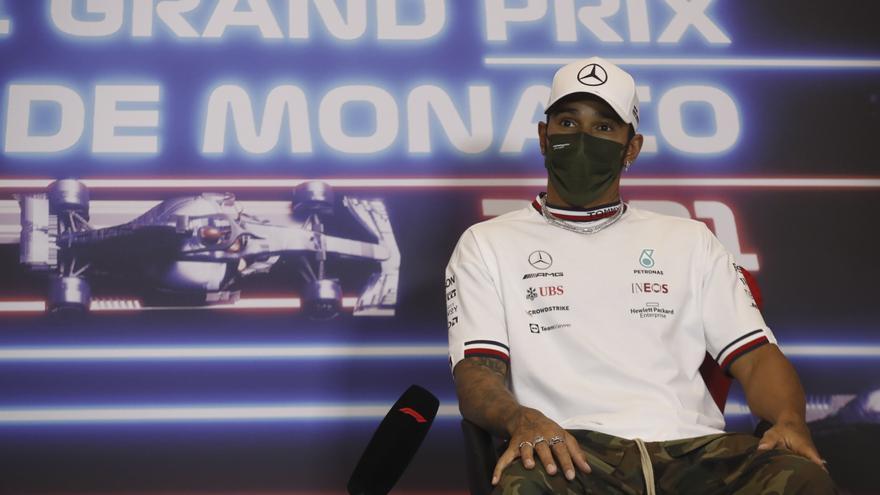 The British Lewis hamilton (Mercedes), seven times world champion and current championship leader, said in an interview that this Thursday publishes the newspaper As que "the Formula 1 has become a billionaire kids club".
The English pilot considered that "if i had to start over from a working class family it would be impossible for me to be here today"" Because the other kids would have so much more money. We have to work to change that and make this an accessible sport, for the rich and for people with a more humble origin, "he said.
In this sense, Lewis Hamilton expressed his intention to promote diversity in your sport and her desire to "help someone else fulfill their dreams." "I have achieved many things, but now all my concentration goes to helping others. I am living a dream, I do not need anything for myself," he stressed.
Asked about its origins, Hamilton commented that He has "never" seen another black driver on the grid. "My father, my brother and I were always the only people of color, it was normal for us although we were always aware. It became normal, of course, although at first it was obvious that we were not welcome. Even today, it is the same. Later I did meet a couple of Chinese or Asian drivers. But no black drivers. I realized it from the first moment I got to the karting circuit, and they reminded me of it in every race since I was eight years old. But it still happens now. , here is an Asian pilot, there is no black one and neither comes from behind, "he lamented.
To combat that situation, the Stevenage pilot decided to launch "a commission that will show all those challenges that black people suffer and possibly white people do not." "It is not a question of dividing, we want to unite people and educate. If you have a friend who belongs to a minority, you may be able to ask him what kind of difficulties he had to face because he was different. In my case, I have uncomfortable conversations with my boss, with Mercedes, with sponsors, we must have them and we should not be ashamed, but see what we can do together to achieve a more diverse F1, like any other business. It will take time, it will not change from one day to the next, but we are all the same even if our skin color is different, "he insisted.
Hamilton recognized, in that sense, that Formula 1 is his "second priority", although he recognized that in the race he continues "having to be the best and that requires the same time" of dedication as his fight for diversity.
This season, as he confessed, he is having fun with the Dutchman Max verstappen (Red bull) although he does not know who will be able to lead the future of Formula 1. "There is a good group of young talents here. If given the opportunity, Lando (Norris) for me it has enormous potential, and also Charles (Leclerc). I can't predict who of them will lead this sport, "said Lewis Hamilton.