Hamilton, for Schumacher's record in Sochi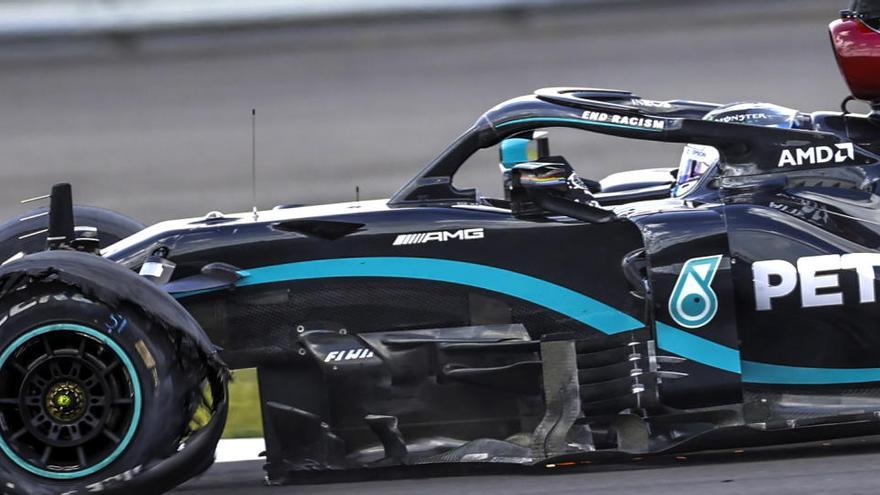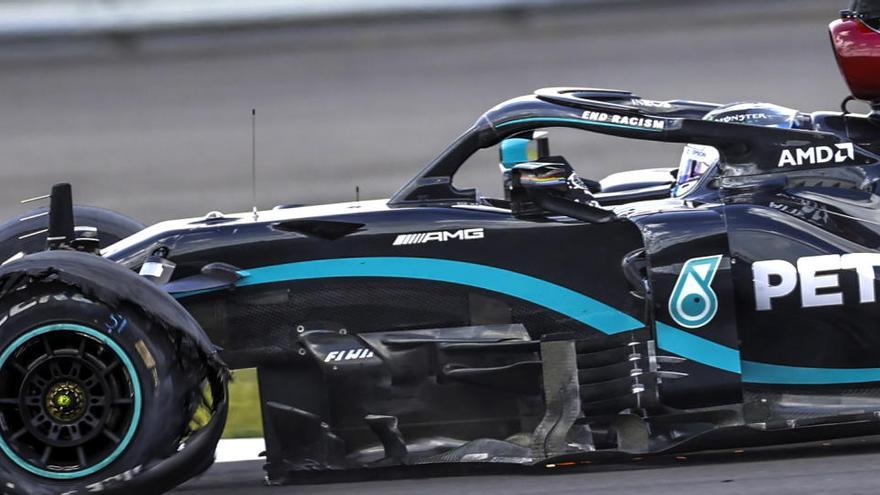 The British Lewis Hamilton (Mercedes), outstanding leader of world and six times world champion faces in the next Russian Grand Prix an appointment with history: the possibility of matching the 91 victories of German Michael Schumacher, if he prevails at the Sochi circuit.
The English pilot, who walks with an iron step towards his seventh world championship, a title that would also allow him match the German 'Kaiser' who dominated the championship between 2000 and 2004 with two previous wins in 1994 and 1995, has in Sochi his first opportunity to reach the highest point in history: the possibility of victory 91.
Two years younger -Hamilton is 35 years old compared to the 37 Schumacher was when he raised his arms for the last time, at the Chinese GP in Shanghai in October 2006-, The Briton aspires to surpass the record of the most successful rider so far of history, but first he will have to match it this weekend in Sochi.
And there is no better circuit to do it than the route on the shores of the Black Sea, a circuit that is part of the Olympic headquarters of this Russian spa city that hosted the Winter Olympics in 2014 and that it only has one owner in the six editions that he has starred in at the 'Gran Circo': Mercedes.
Four triumphs for Hamilton (2014, 2015, 2018 and 2019), one for the German Nico Rosberg (2016) and another for the Finn Valtteri Bottas (2017) are the entire record of the Russian Grand Prix, taken from start to finish by Mercedes' 'silver arrows', who have only given their arm to twist in two' pole position ', the one from last year that the Monegasque took Charles Leclerc (Ferrari) and that of 2017 that his German partner won Sebastian Vettel. But they have never missed the victory, and this Sunday is more special.
"I've never been a record person. But of course, when my name is mentioned next to a person that I've grown up watching, I think 'wow.' I have to take a step back and analyze what it really means, I think these records give me a platform to talk about things that change people's lives, "Hamilton said this week in remarks to a sponsor, referring to his active stance against racism.
The impact on social activism of Stevenage (United Kingdom), a prominent promoter of the 'Black Lives Matter' movement ('Black lives matter') and recently chosen among the 100 most influential people on the planet by 'Time' magazine, it does not neglect his dominance of the championship.
Comes from win the Grand Prix of Tuscany, accumulates six victories out of nine possible and is outstanding leader with 190 points55 more than his teammate Bottas and 80 more than the Dutchman Max Verstappen (Red Bull) who counts his last two races by abandonment.
But not only suffer Verstappen. The Ferraris of Leclerc and Vettel have barely added five points between the two in the last two races (double retirement at Monza, and eighth and tenth at Mugello) in a season that is clearly one of transition for the Italian team, if things don't change much in the remainder of the year.
Quite the contrary for teams in the mid-zone, where the fight is more entertaining than ever with McLaren (third in the Constructors' World Championship with 106 points), Racing Point (92), Renault (83) and AlphaTauri (53), the latter benefiting from the crazy race at Monza, which ended with the triumph of Frenchman Pierre Gasly.
The Spanish Carlos Sainz (McLaren) with just a few laps left to hunt down Gasly at Monza, went from the honeys of a bittersweet second place to the terror of the multiple accident in which he was involved in Mugello, after a restart of the race after a safety car in which Bottas accelerated late and there was a narrowing of spaces between cars that ended up with the Madrid native crashing head-on with the Alfa Romeo of the Italian Antonio Giovinazzi, one of the worst experiences of his career.
"The most important thing is that everyone was unharmed, but I am sure that we will all discuss it together in Russia to understand what happened and to agree how we can avoid it in the future, "Sainz said this week in remarks provided by McLaren.
Sochi is a good place for the Spaniard, who has added in two of his last three visits (sixth last year and tenth in 2017 with Toro Rosso) and seeks that fortune, mechanics and strategy collaborate with his driving to chain more points consecutively, since between some things and others has left four races without scoring, while his British teammate Lando Norris has only been in a test without booty and is fourth in the World Cup with 65 points for 41 from Madrid, both in the tight middle zone.
In that same area, the Mexican Sergio perez (Force India) aspires to continue adding points and merits, knowing that it will not continue next season in the team, to which a four-time champion arrives as Vettel in 2021, when it will be called Aston Martin. The man from Guadalajara, who currently has no "plan B" for next year, achieved one of the eight podiums of his career in Russia 2015, when he was third.
Sochi, a circuit of 5,848 kilometers, with two long straights, medium speed curves and that theoretically generates little tire degradation, you will receive cars equipped with Pirelli C3 (hard, white), C4 (medium, yellow) and C5 (soft, red) tires, a softer combination, and therefore faster than other years.
The weather forecast anticipates a chance of rain in qualifying Saturday but the omen points to a historic moment: that of Hamilton equaling Schumacher's 91 victories, a record considered unbeatable that the Briton could reach this Sunday. An appointment with history in Sochi.