Hamilton beats Verstappen in free practice, with the two Spaniards in the 'top 10'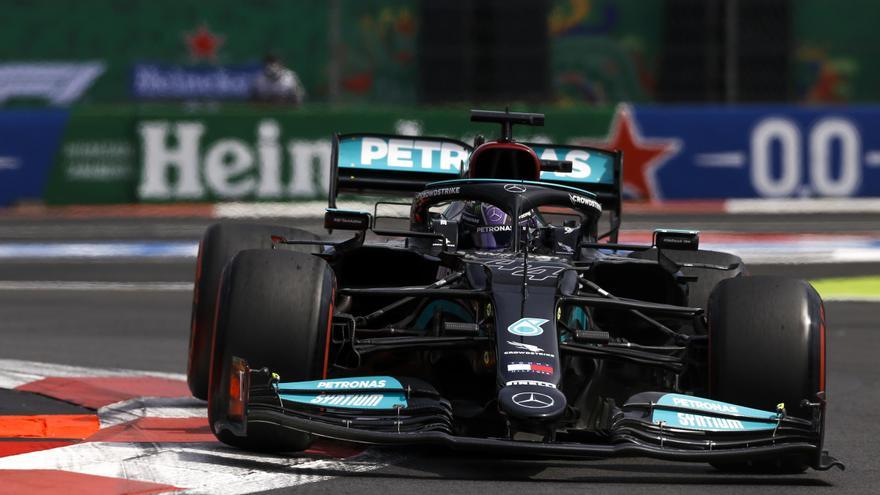 English Lewis hamilton -who will lose five places on the grid for changing the combustion chamber of his Mercedes engine- was the fastest this Friday in the first free practice of the Brazilian Grand Prix, the nineteenth of the World Cup Formula 1, on the Interlagos circuit; where the mexican Sergio perez (Red Bull) set the third time and the Spaniards Carlos Sainz (Ferrari) and Fernando Alonso (Alpine) registered sixth and ninth on the timesheets.
In the best of his 31 laps, Hamilton covered the 4,309 meters of the track with a soft compound tire. Autodromo José Carlos Pace in one minute, nine seconds and 50 thousandths, 367 less than the Dutch Max verstappen (Red Bull); World Cup leader, 19 points ahead of the seven-time English world champion; that he repeated the track 22 times, six less than his Mexican teammate, who finished the session with the third time.
'Checo', fourth in the World Cup, who has just finished third in the Grand Prix of his country last Sunday, marked the third time of a session that ran without major incidents, with overcast sky; and concluded with 17 degrees centigrade ambient and 33 on the asphalt.
Sainz did 31 laps of the track where two years ago he managed the first of the five podiums that counts in Formula One. In the best of them, the Madrilenian stayed one second and 74 thousandths behind Hamilton, achieving the sixth time of the session, three places ahead of his compatriot Alonso.
Asturian double world champion (2005 and 2006, with his current team, then called Renault) he turned 26 times this Friday on the track where he celebrated his two titles. He stopped the clock at 1: 10.201 and was one second and 151 thousandths behind Hamilton.
Starting at four in the afternoon (eight, in Spanish peninsular time: 19:00 GMT) the timed session that will decide the grid of the sprint test that will settle the qualifying this Saturday and that will order the formation of the start of the Sunday race.