Half of the supermarkets do not expect to repeat the sales of an «exceptional» 2020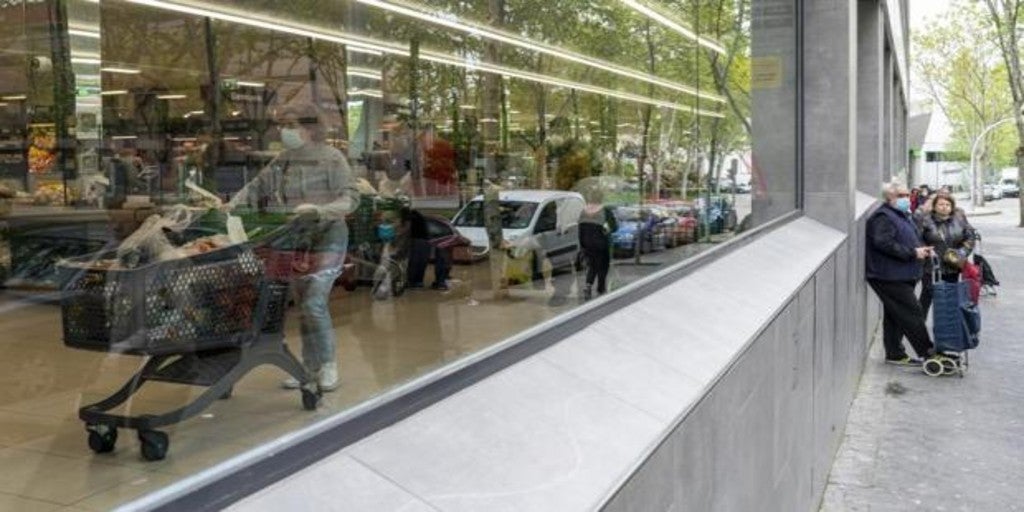 Updated:
Keep

Changes in habits caused by the pandemic and the transfer of consumption from outside to inside the home continue to set the forecasts of mass consumption companies in 2021. By the end of the year, 37% of mass market distributors (supermarkets) expect growth of between 4% and 5% compared to the year before the pandemic, while 32% expect to grow between 6% and 10%. The same percentage of companies expect to improve their turnover by over 10% compared to the end of 2019.
In the manufacturers case, 75% of companies expect to improve their 2019 figures, while 13% believe that they will end the year with sales still below those registered before the pandemic.
However, compared to a "totally exceptional" 2020 marked by the state of alarm, confinement and restrictions; only 26% of Spanish distributors believe that they will be able to improve their results from last year. In contrast, 47% do not count on repeating the 2020 figures in which there was an almost total transfer of consumption from outside to inside the home.
«With the progressive lifting of restrictions and the recovery of normality, part of consumption outside the home has been reactivated, and this is reflected in the forecasts of many mass consumption distributors, who they believe they will close the year with a turnover lower than that of an unprecedented 2020. In any case, the pandemic has consolidated a growth in household consumption, which means that all the 'retailers in the sector foresee a 2021 even with figures higher than those before the pandemic, "explains the manager of Commercial Strategy and Marketing of AECOC, Rosario Pedrosa.
Asked about the evolution of e-commerce, 60% of mass consumption companies believe that the channel will maintain the current 3% market share, for a 31% that they foresee that it will grow and only 9% that they consider that it will fall
Despite the fact that a large part of the sector does not expect to exceed the sales of the COVID year, Nielsen IQ expects that the sector will close the year with a growth of 1.4% over 2020 sales. However, NielsenIQ's CEO for Southern Europe Patricia Daimiel, warned that growth will be linked to the control of the pandemic and the situation of mobility and tourism this summer.
In fact, according to Nielsen IQ data, mass consumer sales fell 0.4% in the first quarter of the year and the increase in results should be sustained, mainly, in the third quarter of the year, when the consulting firm expects the sector's turnover to grow by 3.1% compared to 2020 figures.