Half of the gas that reaches Spain does so in ships, in a liquid state and at -160º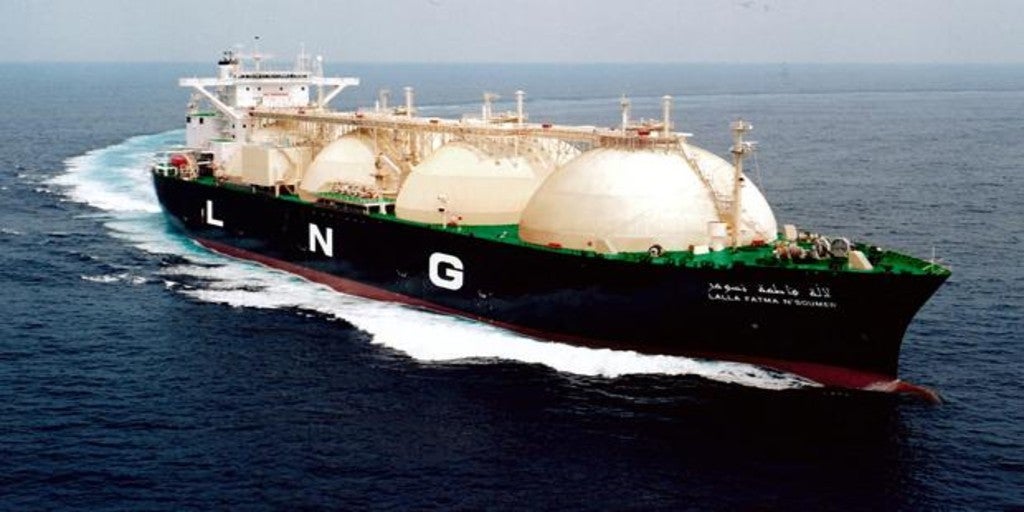 Madrid
Updated:
Keep

Spain is one of the European countries with the highest degree of energy dependence abroad in the EU. Specifically, almost 78%, according to the latest European statistics for 2019. That percentage rises to 99.9% in the case of natural gas.
In the first eight months of the year, Spain imported 264,550 GWh of gas, 10.6% more than in the same period of the previous year. 49.11% came through the Maghreb gas pipelines -which Algeria closed last Sunday- and Medgaz, and 50.89% in the form of LNG (liquefied natural gas) in ships with an average capacity of 165,000 cubic meters.
In this case, the gas reaches the Spanish ports in some LNG tankers in state
liquid and -160º in spherical tanks, since this way it occupies up to 600 times less than in gaseous state. And it is much safer on a journey of several thousand kilometers
In its origin, the gas is carried by gas pipelines to a seaport where a liquefaction plant transforms it into liquid to introduce it into the ship. When it reaches its destination, it unloads at another plant, in this case, a regasification plant, where the gas is returned to its natural state for distribution through the national gas pipeline network.
Those regasification plants are strategically located in Barcelona, ​​Cartagena, Huelva, Gijón, Bilbao and Sagunto to receive ships from all continents. This year, until last week, they had unloaded 197 LNG tankers, according to data from Enagás, the manager of the gas system. Spain is the country with the most regasification plants in Europe, and the second in the world after South Korea.
These facilities and the variety of supplier countries (more than a dozen) notably guarantee the arrival of the gas that Spain needs, which this year comes in 49% from Algeria, 10.7% from Russia, 9.7% from Nigeria and 9.5% from the USA..
Besides two large gas pipelines of the Maghreb and Medgaz that bring gas to Spain from the same Hassi R'Mel Algerian fields, we also have two small gas pipelines that connect with the French network (Larrau-Alçay and Irún-Biriatou), and another two with Portugal (Badajoz-Campo Maior and Tuy-Valença do Minho) but the volume of gas that flows through them is very small.
Specifically, for the connections with France This year, until August, 6.44% of all imported gas has arrived. Of that percentage, 3.6% came from the neighboring country and 2.84% from Norway. From Portugal we have only received 1% of the total through the gas pipeline.
.