Half a thousand people fire Francesc Arnau in Girona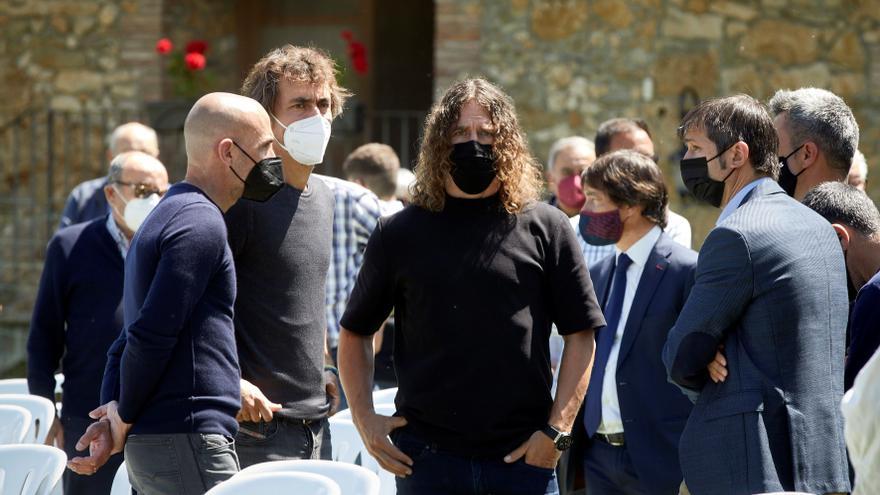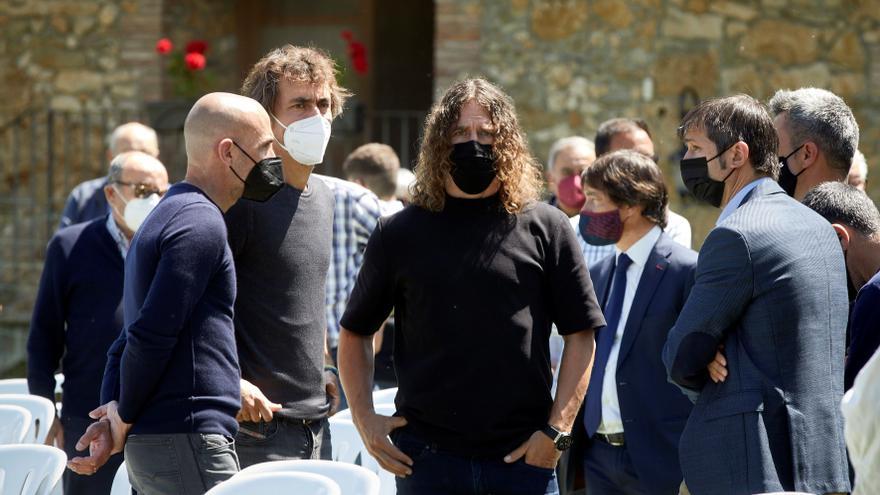 About half a thousand people have gathered this Monday at noon in the municipality of Les Planes, to say the last goodbye to Francesc Arnau, exporter for Barça and Malaga, who died friday night. The very emotional event was attended by representatives and former Barça players, such as Carles Puyol, Iván de la Peña, Albert Celades, Javier García Pimienta or Guillermo Amor. There were also the former footballer Albert Luque, and the former Girona player, now at Olot, Eloi Amagat, among others. A representation from Oviedo, the club where he was working as a sports director, was also present.
The event was held at Mas Fontanil de Cogolls, in the municipality of Les Planes, where the former soccer player grew up and which is now a rural house run by the family. The farewell was open, in the open air, and it also brought together many people from the town. Oviedo was supposed to play this Sunday against Mirandés but asked to postpone the match (it will finally be played on Monday) after the moral blow that the sudden death of their sports director represented them.