Half a century taking care of you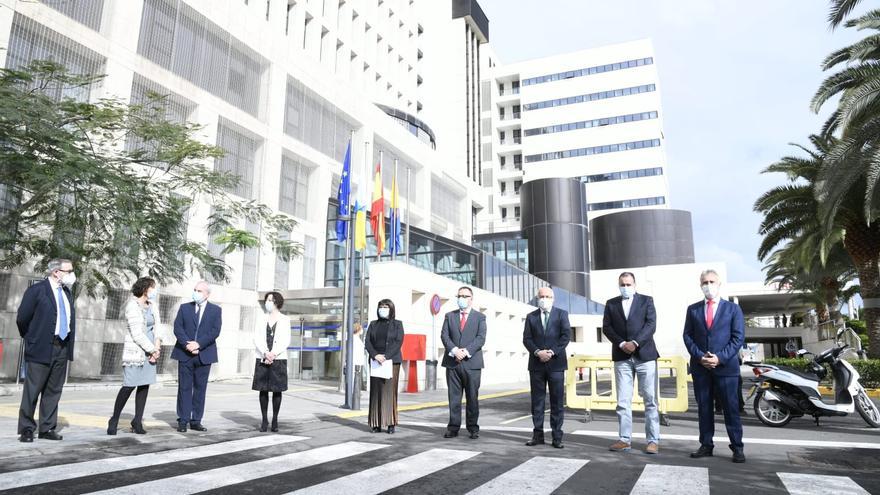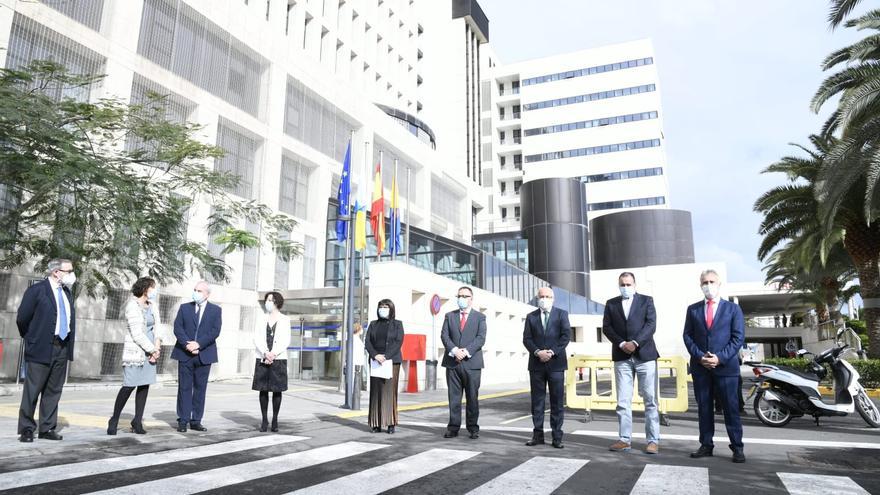 The Insular University Hospital of Gran Canaria celebrated this Saturday his 50 years of history with a simple act, in which the transcendental role of the Cabildo of Gran Canaria for the construction of the health complex with which public health care on the Island and the professionalism of its workers were improved, even more so in these times of the coronavirus pandemic.
In the 1970s, the old San Martín hospital had become obsolete and the El Pino hospital center was the only public resource on the island to serve a continuously growing population. At present, more than 4,000 professionals work in it. The theme chosen for the celebration was: Half a century caring for you
Precisely, the insular institution has yielded to Canary Islands Health Service the old University College of Las Palmas for the expansion of the Insular. The old school has an area of ​​20,000 square meters and is located at the back of the hospital. At the moment, the tender for the work is being prepared, for which it will be necessary to previously demolish the property.
The new building will allow not only to improve some areas that currently exist in the complex, but also to increase the spaces and technological endowments of others of them to offer better healthcare. This was indicated this Saturday by the managing director of the Insular-Maternal-Infant University Hospital Complex, Alejandra Torres, after the act.
The celebration of half a century of life occurs at a crucial moment for Canarian health when having to face the coronavirus pandemic. The managing director of the complex acknowledged that the workers are exhausted after a year fighting with the "invisible enemy" but that now they work with more security than at the beginning and asked, on behalf of their colleagues, that the citizens maintain the measures that have been recommended not to fall back into a fourth wave after Easter.
The event was attended by President of the Canary Islands, Ángel Víctor Torres, the Minister of Health of the Government of the Canary Islands, Blas Trujillo, the President of the Island Council of Gran Canaria, Antonio Morales, the director of the Canary Islands Health Service, Conrado Domínguez, among other personalities. Retired professionals from the healthcare center were also present, as well as current workers representing the group that has passed through the hospital in these 50 years of life.
After the speeches, a commemorative flag was raised, which is already visible at the main entrance of the complex.