Gypsy MPs: breaking a glass ceiling to combat stereotypes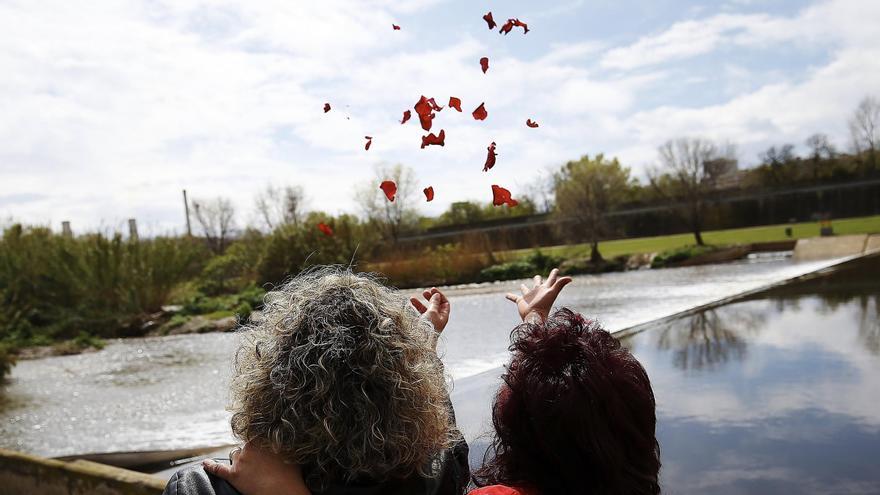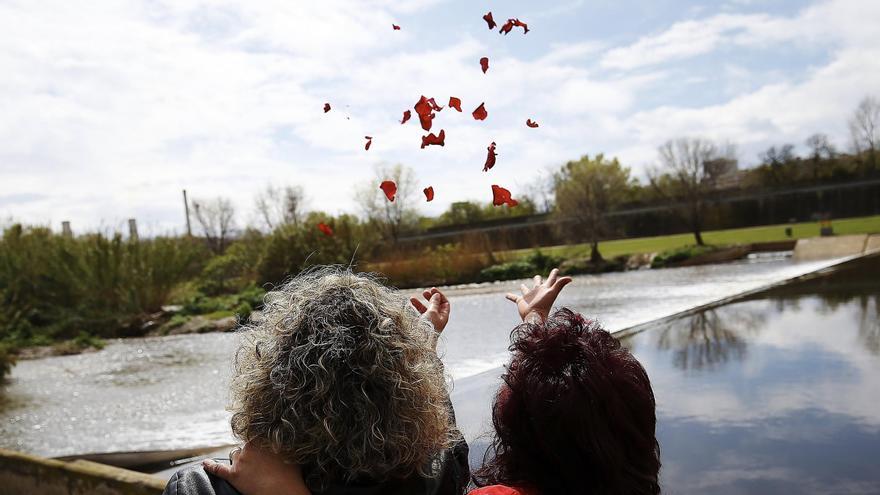 The April 2019 elections will always remain in the memory of the gypsy people: four of its representatives obtained the act of deputy. Seven months later, in the repetition of the elections, three of them managed to keep it and reach the tribune of the Congress to denounce the discrimination suffered by this community.
It is about Beatriz Carrillo (PSOE), Ismael Cortés (In Comú Podem) and Sara Giménez (Citizens), who have spoken with EFE on the occasion of the commemoration this Thursday, April 8, of the International Day of the Gypsy People, a community that in Spain more than 750,000 people.
Seven gypsy deputies in democracy
It was in 1977 when Juan de Dios Ramírez opened an unexplored and new path of participation in public and political life of the gypsy community: he obtained a seat as a deputy in the constituent elections and held it until 1986. Since then, only two other gypsies have stepped on the Cortes, Silvia Heredia (between 2016 and 2019) and Andrés Núñez (only one month in 2019 for one substitution).
Along with Carrillo, Cortés and Jiménez, he was also elected in April 2019 Juan José Cortés (PP), father of the girl Mari Luz, assassinated in 2008, who became the most recognizable face of these four gypsy deputies for her defense of the reviewable permanent prison.
"It is a historic moment. Although we are a very small number, for the first time we are three gypsy deputies in the temple of democracy", praises Beatriz Carrillo convinced that it is time for the voice of the gypsy people to be heard in Congress and legislative reforms are carried out to end anti-Gypsyism.
President of the State Federation of Gypsy Women's Associations (Fakali) and a graduate in Social Work and Anthropology, this Cordovan activist and feminist defines herself as a socialist from the cradle and admits that she was greatly influenced by her father, a politician and a member of the PSOE in the age of secrecy.
Fight on the front lines to break down prejudice
A necessary struggle to reach the current historical moment that, according to Carrillo, involves not only breaking a glass ceiling, but also "a concrete wall", especially for Roma women, whose efforts "are many" to fight against "oppression and machismo "that condemns them" to an environment of permanent exclusion and invisibility.
For the three parliamentarians, it is essential to work "from within power" against the inequalities that affect this community and that have their greatest exponent in the education (ghetto schools in which more than 90% of the student body is Roma), the access to decent housing (associated with shanty town problems) and job (Unemployment rates are higher than those of the non-Roma population).
"Along with these problems, the most palpable and visible, there is also stereotyping in the media and in culture in general that has an impact on the collective imagination towards the gypsy people that reproduces a discriminatory and humiliating treatment", denounces Cortés.
Raise your voice from a privileged space
Graduated in Philosophy and Anthropology and doctor in International Studies in Peace and Conflict, this deputy for Tarragona has verified "the injustice" with which the gypsy people and the few opportunities for participation in political spaces: "I felt it as a responsibility and I thought that someone should start to lead the way and be in the front line," he recalls.
A commitment also felt by Giménez, a lawyer who made the leap into politics at the hands of Albert Rivera, after spending 18 years at the Fundación Secretariado Gitano: "I had the great opportunity to defend what I believe in and raise my voice for me. community from a privileged space, "he explains.
Giménez regrets that despite the progress made in terms of social inclusion in recent years, in Spain "there is still a daily discrimination"which prevents Roma access to basic rights and advocates breaking" the established clichés. "" Roma referents have to be in the front line to break these prejudices and stereotypes, "says this deputy from Huesca, who confesses that she decided to study Law because he has "lived and felt close to" rejection and discrimination.
break the crystal cealing
That there are Roma people in places of responsibility and power boosts the visibility of the group and their self-esteem and self-perception begin to change: "They feel that it is possible to be in a space of democratic representation where the common rules are defined and that is already breaking a glass ceiling, "says Cortés." You become reference for othersYou open the door for them, they write to you and tell you that if you have achieved it and you come from having the same horizon as them, why won't they achieve it. It is very important for the new generations, "explains Giménez.
And also for the rest of society because it involves a process of normalization of the gypsy people and "removing him from the pigeonhole" related to crime, marginalization and the lack of opportunities in which he has been placed.
Giménez, Cortés and Carrillo are proud of their work and of having reached where they have done it, although they warn that their responsibility and effort is twofold: "You demand much more of yourself because it seems that we Roma have to demonstrate twice that we are honest", asserts the socialist deputy. "That sword of Damocles is always there, and not as a parliamentarian, but as a gypsy in general; any mistake you make is going to multiply in public opinion and it will be attributed to the entire group, "reproaches Cortés.
In order not to continue "demonizing" the Roma culture and identity, these three deputies do not cease in their work and an example of this is the initiative that they registered - together with ERC - three weeks ago in Congress to create a subcommission that promotes a pact of State against anti-Gypsyism.