'Gutting history', for the first time in the Canary Islands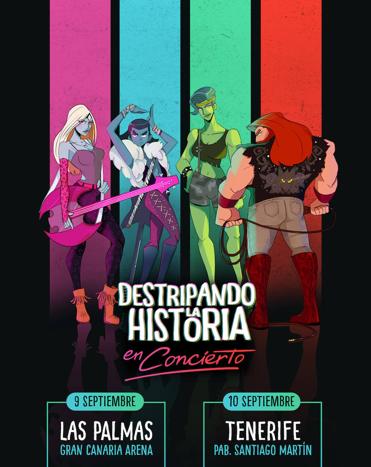 The youtubers and singers Pascu and Rodri will "gut the story" of our favorite fairy tale or mythology characters in September
For the first time, the singers and content creators of the YouTube channel
gutting the storyThey arrive in the Canary Islands. Coinciding with the last weekend before the youth classes start, we will have the opportunity to enjoy a real
musical show for all audiences, full of energy, lights and a display of more than 10 live musicians. As the artists say, a concert to drive you crazy!
The artists began by uploading covers of other artists to social networks, but over time they decided
create your own parody song project and they started uploading the videos of
gutting the story in which they tell us the origin of our favorite characters from popular stories or legends.
The event is produced by the promoter Latitud Canarias Cultural AIE and will be
on September 9 at the Gran Canaria Arena (Gran Canaria), and a day later at the Santiago Martín Pavilion (Tenerife).
Pre-sale tickets are now available at seetickets.com, and at
entrees.es and at pabellonsantiagomartin.net.