Gustavo Dudamel renews his contract at the head of the Los Angeles Philharmonic until 2026 | Culture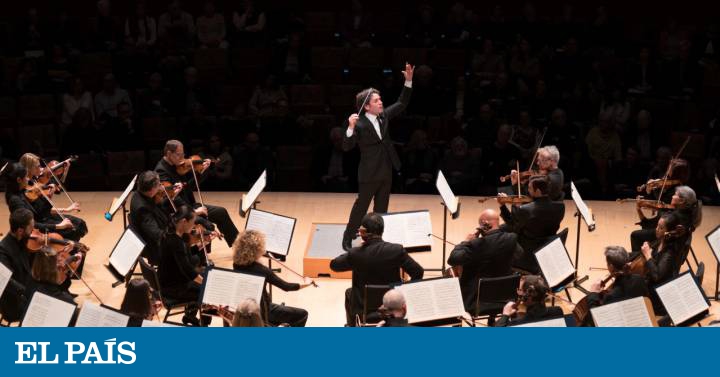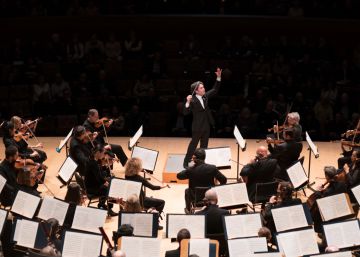 Gustavo Dudamel and the Los Angeles Philharmonic (FILA) will continue together for at least five more years. The Venezuelan conductor (Barquisimeto, 1981) has renewed his contract until 2026, thus prolonging a career that began 11 years ago, during which he has promoted the Californian orchestra to the podium of critical and public success.
"15 years ago, Gustavo and I planned our first concert together here, in what would be their debut at the Hollywood Bowl, and what a journey we have made! His vast vision of what an orchestra can be and what it can mean to its community is truly inspiring. I look forward to continuing to work with him on everything we have ahead of us, "said the general director of the Los Angeles Philharmonic AssociationChad Smith
Dudamel, the first Latin American conductor of the orchestra of the most Latin city in the United States, now has three contract renewals. If he finished his third term, he would reach 16 years of Californian career and become the second longest-running director in the history of FILA, only behind the Finnish Esa-Pekka Salonen, his predecessor in the post and, to a large extent, who began the revolution now crowned by the Venezuelan.
Versatility, rupturism and dialogue between the past and avant-garde are distinctive signs strengthened by Dudamel and have been recognized by critics with adjectives such as "the most lively and robust formation", "the most innovative" or "the most important orchestra of America. Point".
Just a hundred, FILA is one of the youngest orchestras in the United States. The program of its tour-centenary that covered the whole last year - more than 250 concerts in its two Californian venues, as well as international and an iconic closure in Mexico- It is a sample of the energy, risk and modernity awarded by critics: together with Beethoven or Mahler, pioneers of minimalism such as Philip Glass and Steve Reich, pop ensembles such as Sigur Rós or tributes to the experimental legacy of the fluxus movement.
In addition to talent and charisma, the Venezuelan director has brought to Los Angeles the social vision of music in which he was educated and, in the end, made him a star. Dudamel is the crown jewel of Child and youth orchestra system of Venezuela, the project launched in 1975 by José Antonio Abreu, the revered teacher of Dudamel, to get the boys out of the toughest neighborhoods of Venezuela through music.
A model that is being replicated by the Los Angeles Youth Orchestra (YOLA), backed by the director's own foundation, and through which more than 1000 young people have passed, from eight to 18 years. The importance that Dudamel gives to the project was reflected in his words during the announcement of his new contract: "I am so proud of the legacy we are leaving in education with the establishment and the continued growth of YOLA. The passion that the entire community shares in nurturing the next generation of musicians is deeply moving and equally important. I am also committed to increasingly connecting our rich civic heritage with our programming, our community work, and the concerts in our homes, the Walt Disney Concert Hall, the Hollywood Bowl and, now, the Ford. "